Russia is a Rogue State
A reminder from the blog archive that under Vladimir Putin Russian has become a rogue state which has no concerns about murdering its perceived enemies both at home and abroad.
Spin, Spies and Russian Lies (September 27, 2018)
The BBC reports on the shameful lies and deception of President Putin over the nerve agent attack on UK soil.
Jeremy Corbyn, by the way, originally wanted the UK Government to send a sample of the nerve agent, Novichok, to the Russians and ask them if it was 'theirs'.
https://www.bbc.com/news/uk-45656004
Skripal suspect 'was made Hero of Russia' by President Putin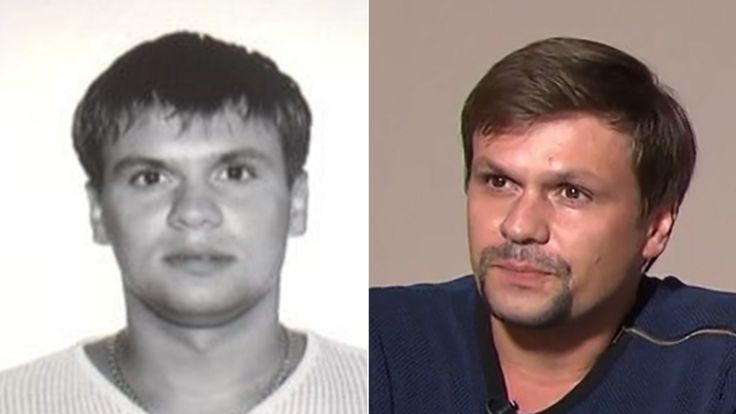 Image copyright - BELLINGCAT / PA Image caption - Anatoliy Chepiga in an interview with Russia Today (right) and the picture of Ruslan Boshirov, released by police

A Russian man accused of the Salisbury poisoning is a military officer who received an honour from Vladimir Putin, an investigative website says.

Following the attempted poisoning in March, UK investigators identified one of the two suspects as Ruslan Boshirov.

President Putin claimed Boshirov was a civilian, and on Russian TV, he himself said he visited Salisbury as a tourist.

But the website Bellingcat says he is actually an intelligence officer by the name of Colonel Anatoliy Chepiga.

He has served in Chechnya and Ukraine and was made a "Hero of the Russian Federation" in 2014.

British officials have not commented, but the BBC understands there is no dispute over the identification.

Russian Foreign Ministry spokeswoman Maria Zakharova dismissed the new claims, saying there was no evidence.
Who is Colonel Anatoliy Chepiga?

The 39-year-old trained at one of Russia's elite academies and served with a special forces unit under the command of the GRU - Russia's military intelligence service.

He earned more than 20 military awards for his service.

He is believed to have transferred to Moscow around 2009, where he was given a false identity as Ruslan Boshirov. He has been working undercover for the past nine years.

In December 2014, he was made a Hero of the Russian Federation. The medal, awarded in a secret ceremony, is typically handed out by the Russian president.

It is only given to a handful of people each year. The timing suggests it was for operations in Ukraine.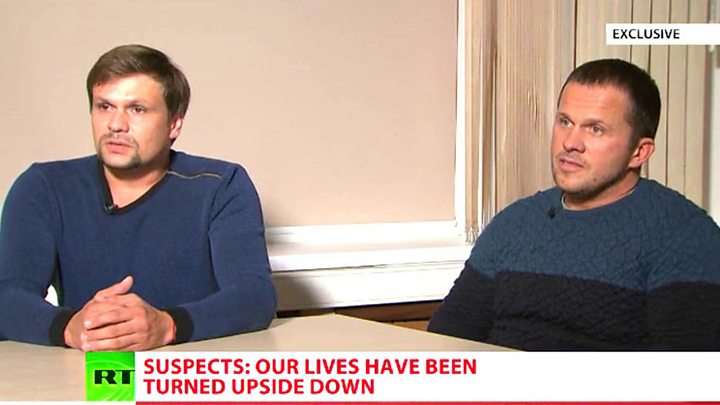 Media caption"Our friends had been suggesting for a long time that we visit this wonderful town" - interview from 13 September

He and Petrov flew in to Gatwick Airport from Moscow on 2 March 2018 and visited Salisbury on two consecutive days, including 4 March, the day of the poisoning.

Both men returned to Moscow on the same day. European arrest warrants and Interpol red notices have subsequently been issued for the pair.

Russia does not extradite its own nationals.
What is Chepiga accused of?

Sergei Skripal, 67, and his daughter Yulia were poisoned by a nerve agent in Salisbury, where he lived. The attack was approved by the Russian state, according to the UK government.

The Skripals spent several weeks in hospital, but recovered.

The event sparked a series of accusations and denials between the UK and Russian governments, culminating in diplomatic expulsions and international sanctions.

Police linked the attack to another poisoning in nearby Amesbury in June, in which Dawn Sturgess and her partner Charlie Rowley were exposed to Novichok after handling a contaminated perfume dispenser.

Ms Sturgess later died.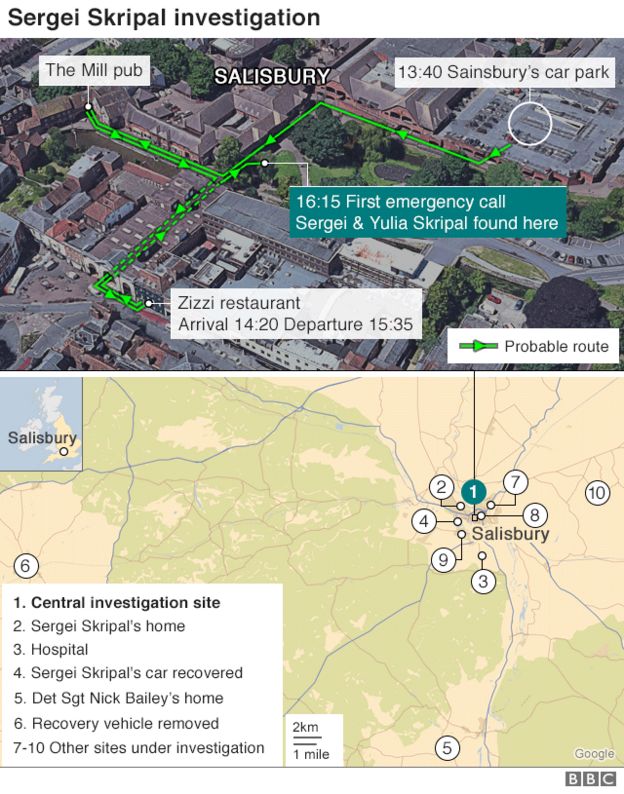 What does Chepiga say?

When UK police identified Ruslan Boshirov and Alexander Petrov, Russian President Vladimir Putin insisted the pair were innocent civilians.

A day later, on 13 September, the pair appeared on Russian TV and claimed they were simply tourists, visiting Salisbury to see its "famous cathedral and its 123m spire".

Boshirov - or Colonel Chepiga - said he and Mr Petrov were in the sports nutrition business, but were travelling for pleasure.

They emphatically denied carrying any Novichok, or the modified Nina Ricci perfume bottle which UK investigators say contained the substance.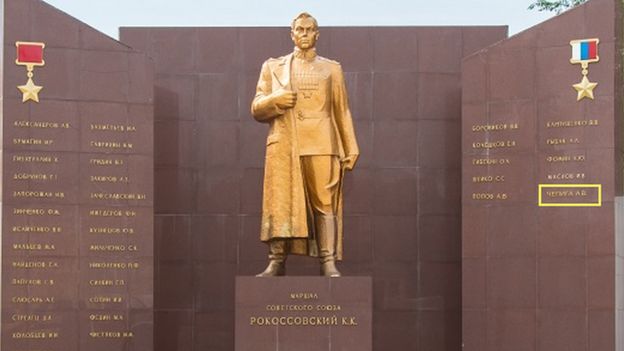 Image copyright - XXX Image caption - Colonel Chepiga as the last name on the Gold Star honour list on the memorial wall of the Far Eastern Military Command School

The two men told Russia's state-run broadcaster that their lives had been "turned upside down" by the allegations.

"We're afraid to go out, we fear for ourselves, our lives and lives of our loved ones," Boshirov said.

Downing Street called the content of the interview "deeply offensive to the victims and loved ones of this horrific attack".

What has Theresa May said?

Addressing world leaders at the United Nations on Wednesday, Theresa May criticised Russia for its "desperate fabrication" over the Salisbury spy poisoning.

The prime minister accused Russia of "flagrantly breach[ing] international norms" citing "the reckless use of chemical weapons on the streets of Britain by agents of the Russian GRU".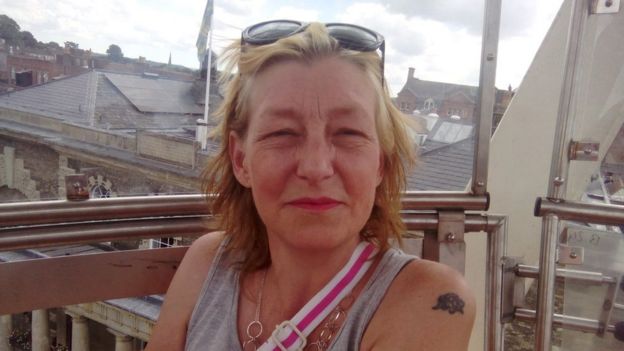 Image caption - Dawn Sturgess died in hospital on 8 July after handling a contaminated container
Salisbury Spin and Russia Today (14/09/18)
The Guardian's sketch writer, John Crace, has great fun ridiculing the claims of the two Russians who are the main suspects in the nerve agent attack in Salisbury.
Alexander Petrov and Ruslan Boshirov claimed that they were just innocent tourists who made the 3,000 kilometre journey from Moscow to spend less than two hours in Salisbury after booking into an anonymous hotel on the far (east) side of London.
President Putin has vouched for the two men as he did for the two suspects in the murder of Alexander Litvinenko who was poisoned with radioactive Polonium in London in 2006.
Read John Crace's full article via the link The Guardian below with its companion piece by Steven Morris who explains why the account given by Petrov and Boshirov doesn't add up.
https://www.theguardian.com/uk-news/2018/sep/13/skripal-suspects-show-impressive-command-of-wikipedia
Skripal suspects display impressive command of Wikipedia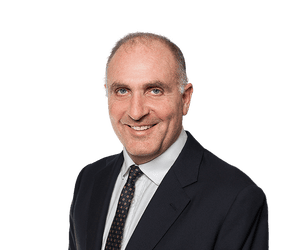 By John Crace - The Guardian

They were just two ordinary guys who had wanted to see Salisbury cathedral's 123-metre spire

The bidding had been intense. Both the BBC and Channel 4 had put up six-figure offers, which had then been topped by NBC slamming $1m on the table. But in the end it had been RT's offer of a lifetime's diplomatic immunity, along with a free weekend break at an exclusive Black Sea resort, that had secured the interview every broadcaster wanted.

A day after Vladimir Putin had announced it would be fine by him if the two men accused of the Salisbury poisonings chose to go on TV to give the version of events that had been agreed by the Russian security services, Alexander Petrov and Ruslan Boshirov found a gap in their busy diaries to squeeze themselves into a small Moscow studio. There they were confronted by the most feared interviewer in global broadcasting, Margarita Simonyan, RT's editor-in-chief.

Simonyan didn't pull her punches. "You do look like the men in the pictures," she began hesitantly. That's because they were the men in the CCTV footage, both men replied. Were Alexander Petrov and Ruslan Boshirov their real names, Simonyan continued. Absolutely. They weren't entirely sure which of them was which but they were agreed that between them they were the men in question. And yes, they knew they looked a bit sheepish and guilty, but how would you feel about being fingered for a crime you thought you had got away with?

So what had the two men been doing in Salisbury? "Our friends had been suggesting for a long time that we visit this wonderful town," said Boshirov, who might have been Petrov but was almost certainly neither. "There's the famous Salisbury cathedral, famous not only in Europe but in the whole world for its 123-metre spire and for its clock, one of the first created in the world." Their command of Wikipedia was impressive. Salisbury also had a population of 40,302. A figure they had been keen on reducing by two.

Here's how their weekend had gone. They were just two ordinary guys with a keen interest in sports nutrition who had taken advantage of a buy-one-get-one-free Aeroflot offer of a two-city break in London and Salisbury. After spending their first night in a boutique, anonymous hotel conveniently situated miles from any mainline station, they had managed to find the only Saturday train that hadn't been cancelled.

But they just hadn't been prepared for the intense cold of a Wiltshire spring after the blazing heat of a Moscow winter. "We couldn't do it because there was muddy slush everywhere," they said sadly. "The town was covered by this slush. We got wet, took the nearest train and came back to London."

It was only after they had got back to London that they realised they had missed the famous cloisters and one of the four surviving original copies of Magna Carta. So they had got back on the train the following day and headed back to Salisbury to complete the tour. And what a glorious day it had been, taking in the cathedral's spire and a chicken and bacon sandwich from Pret.

The second day hadn't been altogether a success. First they had got a bit lost – they had knocked on a door that just happened to be Sergei Skripal's – and then they'd had to cancel their Stonehenge visit.

Simonyan could barely contain her tears. This was one of the saddest stories she had ever heard. But worse was still to come. What really hurt Petrov and Boshirov the most was that they had been accused of carrying Nina Ricci perfume. "Isn't it silly for decent lads to have women's perfume?" Boshirov wept. "The customs are checking everything, they would have questions as to why men have women's perfume in their luggage. We didn't have it."

Accusations of being GRU assassins they could live with. The suggestion that they might wear women's perfume was just too much. If they had been carrying novichok they would have done so in a can of Lynx. Because they were proper Russian men. Fashionable guys with tight pants and biceps bulging under their sweaters, as Simonyan had kindly observed. But not girly boys. Anything but that.
https://www.theguardian.com/uk-news/2018/sep/13/skripal-suspects-account-of-salisbury-trip-does-not-add-up
Skripal suspects' account of Salisbury trip does not add up

Ruslan Boshirov and Alexander Petrov's tale of their attempt to visit the cathedral and Old Sarum prompts many questions

By Steven Morris @stevenmorris20 - The Guardian

The explanation offered by the men known as Ruslan Boshirov and Alexander Petrov for their trip to London and Salisbury throws up as many questions as it answers.

They say they were so keen to visit Salisbury cathedral that they travelled to the city on two consecutive days.

On Saturday 3 March – which the British authorities claim was the date of a reconnaissance mission – they got to Salisbury train station but say they were driven back by snow, even though local newspaper pictures show people going about their business with little difficulty. They were less than a mile from the cathedral – perhaps a 12-minute walk – but say they could not get there that day.

The next day they accept they may have been close to the house of Sergei Skripal, the former Russian spy, at the time his home was sabotaged with nerve agent, although his address is almost two miles from the cathedral – their supposed destination in Salisbury and nowhere near other attractions they say they were interested in, including Old Sarum and Stonehenge.

What reason do Boshirov and Petrov give for being in the UK?

They claim they were in the UK for pleasure rather than business. They arrived on Friday 2 March and say the UK was gripped by transport chaos. That is true – Storm Emma had met the so-called Beast from the East, causing a blast of heavy snow. More than 1,900 flights to or from British and Irish airports were cancelled. In Wiltshire, a major incident was declared.

Why do they say they decided to visit Salisbury?

Petrov said their friends had been suggesting for a while that they visit the "wonderful" city of Salisbury. The pair said the initial plan had been to make a day trip. "One day in Salisbury is enough. There's not much you can do there," said Petrov. "It's a regular city. A regular tourist city," said Boshirov.

What do we know of their movements on Saturday 3 March?

The British authorities have said the pair left their hotel in east London and arrived at Waterloo station in the capital at 11.45am, where they caught a train to Salisbury and arrived at around 2.25pm. They were in Salisbury for just under two hours, leaving at about 4.10pm. Why such a short stay?

Petrov said the pair had planned to visit not only the cathedral but Stonehenge and the ancient settlement of Old Sarum, which is north of the city centre.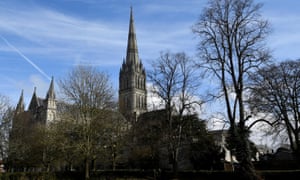 The Russians were so keen to visit Salisbury Cathedral that they travelled to the city twice. Photograph: Toby Melville/Reuters
Russia Today (06/09/18)
The BBC reports that two Russian nationals have been named as suspects in the chemical nerve agent attack in Salisbury earlier this year.
Just as it did over the poisoning of Alexander Litvinenko with radioactive polonium in 2006 the Russian Government has mocked the investigation by the Police and UK security services.
Jeremy Corbyn, by the way, originally wanted the UK Government to send a sample of the nerve agent, Novichok, to the Russians and ask them if it was 'theirs'.
What a complete fool the Labour leader is - and a liability.
https://www.bbc.co.uk/news/uk-45421445
Salisbury Novichok poisoning: Russian nationals named as suspects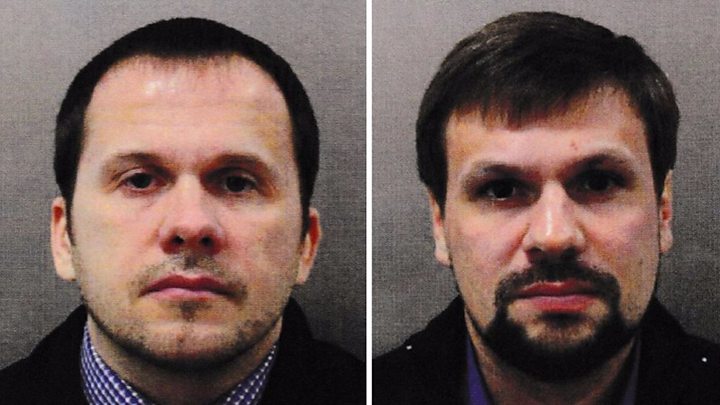 Media caption - Police are appealing for information on Alexander Petrov (left) and Ruslan Boshirov

Two Russian nationals have been named as suspects in the attempted murder of former Russian spy Sergei Skripal and his daughter Yulia.

The men, using the names Alexander Petrov and Ruslan Boshirov, are thought to be officers from Russia's military intelligence service, the PM said.

Scotland Yard and the CPS say there is enough evidence to charge the men.

Mr Skripal, 66, and his daughter Yulia, 33, were poisoned with the nerve agent Novichok in March.

Det Sgt Nick Bailey also fell ill after responding to the incident in Salisbury.

Police are linking the attack to a separate Novichok poisoning on 30 June, when Dawn Sturgess and Charlie Rowley became unwell at a house in Amesbury, about eight miles from Salisbury.

Ms Sturgess died in hospital on 9 July. Mr Rowley was discharged from hospital on 20 July.
Speaking in the Commons, Prime Minister Theresa May said the government had concluded, from intelligence provided by UK agencies, that the men were part of the GRU intelligence service.

The poisoning was "not a rogue operation" and was "almost certainly" approved at a senior level of the Russian state, she said.

"We must now step up our collective efforts specifically against the GRU," she added.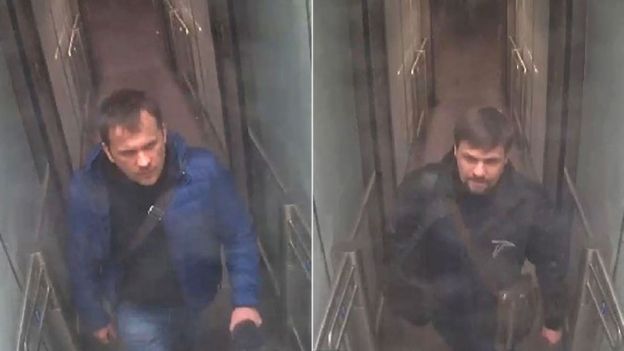 Image copyright - MET POLICE Image caption - Police released CCTV showing the two men at Gatwick Airport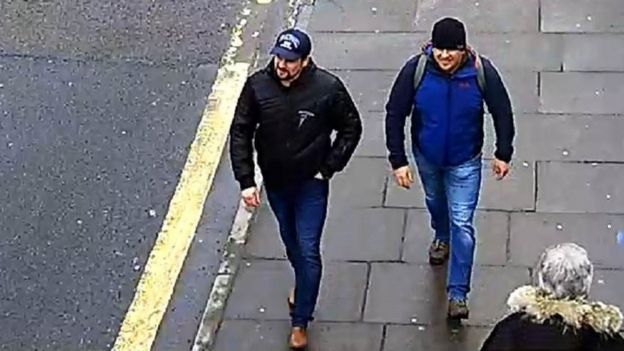 Image copyright - MET POLICE Image caption - They were then seen in Salisbury on 4 March, having visited for reconnaissance the previous day

Mrs May promised "the full range of tools from across our national security apparatus" would be used to "counter the threat" caused by Russia.

She condemned the "despicable attack" which "left four people fighting for their lives and one innocent woman dead".

Labour leader Jeremy Corbyn said the use of military-grade nerve agent on the streets of Britain was an "outrage and beyond reckless".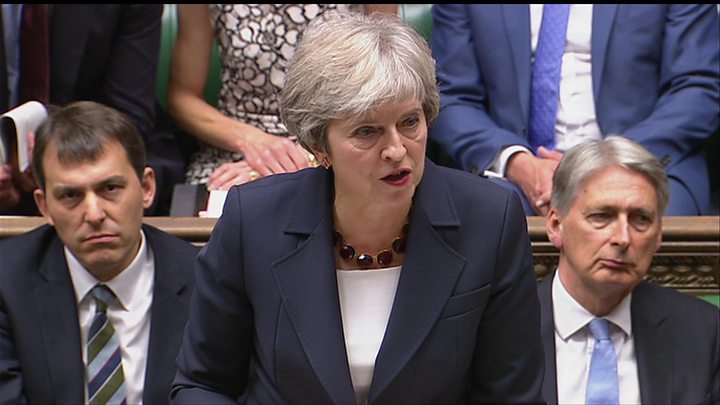 Media caption - Theresa May gave a statement at Prime Minister's Questions

The two suspects, believed to have been using aliases, travelled on Russian passports and are thought to be aged about 40.

The CPS is not applying to Russia for the extradition of the two men, as Russia does not extradite its own nationals.

But a European Arrest Warrant has been obtained in case they travel to the EU.

'Doesn't mean much'

Russian President Vladimir Putin's foreign policy adviser Yuri Ushakov told reporters the names of the two Russian men suspected in the poisoning "do not mean anything to me".

Andrey Kortunoy, director general of the Russian International Affairs Council, said the Kremlin will question everything the UK has said and "the fact that you have two photos and two maybe fake names doesn't mean too much".

Russia's RIA news agency has since reported that Russia's charge d'affaires in London - the embassy's top diplomat - was summoned by the UK on Wednesday.

Meanwhile Interfax news agency reports that Britain's ambassador to Russia has met with the Russian foreign ministry.

The UK will meet the UN security council to discuss the case on Thursday.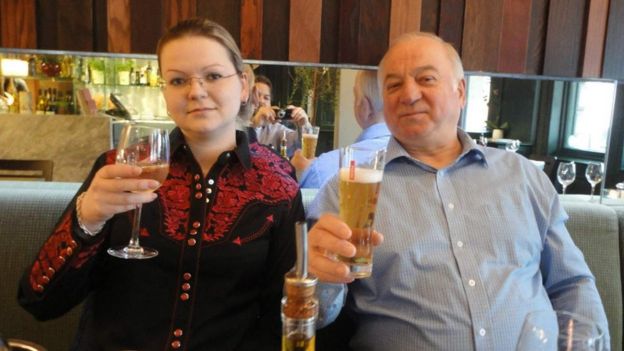 Image caption - Yulia and Sergei Skripal fell ill after Mr Skripal's front door was sprayed with Novichok

Sue Hemming, CPS director of legal services, said there was enough evidence "to provide a realistic prospect of conviction" and that it was "clearly in the public interest to charge Alexander Petrov and Ruslan Boshirov".

The offences include conspiracy to murder Sergei Skripal; the attempted murder of Sergei Skripal, Yulia Skripal and Nick Bailey; the use and possession of Novichok contrary to the Chemical Weapons Act; and causing grievous bodily harm with intent to Yulia Skripal and Nick Bailey.

Scotland Yard's Assistant Commissioner Neil Basu, the head of UK counter-terrorism policing, said on Wednesday that Det Sgt Bailey "continues to make good progress but remains off work".
What happens now?

Analysis by BBC News diplomatic correspondent Jonathan Marcus

The decision to name two Russian individuals as suspects in the Skripal case is a significant development - raising the level of evidence on which the British government's charges are based and potentially giving added weight to calls for additional international sanctions against Moscow.

The US, along with a swathe of Britain's allies, expelled a significant number of Russian diplomats (many thought to be intelligence agents) in the wake of the initial evidence that a Russian military grade nerve agent had been used in the Salisbury attack.

Britain will be hoping that other countries may now show more enthusiasm for stepped-up sanctions.
The Metropolitan Police said the two men arrived at Gatwick Airport from Moscow on 2 March and stayed at the City Stay Hotel in Bow Road, east London.

On 4 March they travelled to Salisbury - having also visited for reconnaissance the previous day - where Mr Skripal's front door was contaminated with Novichok.

Officers believe a modified perfume bottle was used to spray the door.

The pair flew from Heathrow to Moscow later that night.

While traces of Novichok were found in the London hotel room, there is no risk to other guests who were staying at the hotel at the time, police said.

They now want to hear from anyone who was a guest there from 4 March to 4 May.

London Mayor Sadiq Khan said he had been assured by Transport for London and police that there was no risk to public health in London.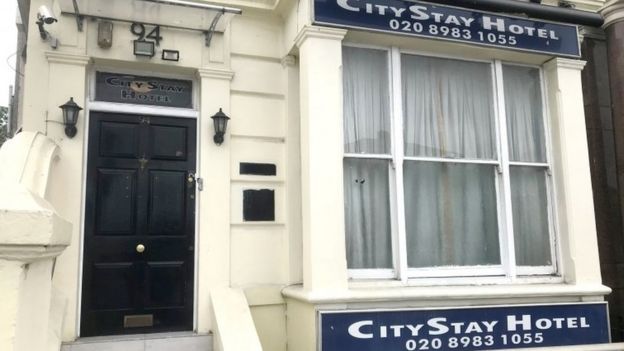 Image copyright - PA Image caption - The hotel in east London, where police say Alexander Petrov and Ruslan Boshirov stayed before they travelled to Salisbury, is 'open for business as usual'

Police said Ms Sturgess and Mr Rowley were later exposed to Novichok after handling a contaminated container, labelled as Nina Ricci Premier Jour perfume.

Mr Rowley told police he found the box containing the small bottle and an applicator - all later found to be counterfeit - in a charity bin.

He tried to put the two parts together and got some of the contents on himself. His partner Ms Sturgess applied some of the contents to her wrists and became unwell.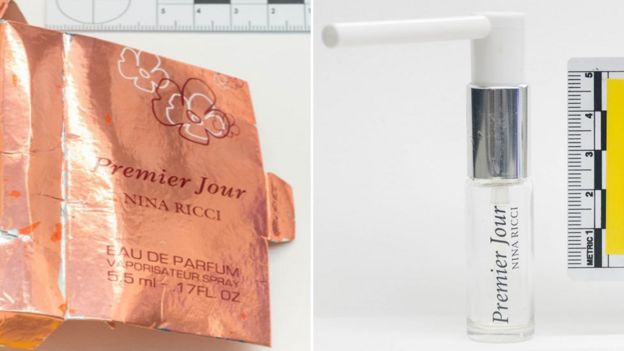 Image copyright - AFP/MET POLICE Image caption - The counterfeit perfume bottle recovered from Mr Rowley's home and the box police say it came in.

The bottle, with a modified nozzle, had contained a "significant amount" of Novichok, Scotland Yard said.

Mr Basu said: "We don't yet know where the suspects disposed of the Novichok they used to attack the door, where Dawn and Charlie got the bottle that poisoned them, or if it is the same bottle used in both poisonings."

But he added that "the manner in which the bottle and packaging has been adapted makes it a perfect cover for smuggling the weapon into the country, and a perfect delivery method for the attack against the Skripal's front door".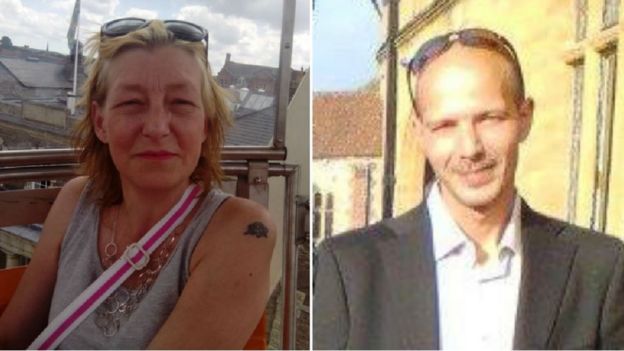 Image copyright - FACEBOOK Image caption - Dawn Sturgess and Charlie Rowley were also poisoned by Novichok

Mr Basu confirmed that the two poisoning cases were related.

"It now forms one investigation," he said. "We do not believe Dawn and Charlie were deliberately targeted, but became victims as a result of the recklessness in which such a toxic nerve agent was disposed of."
The reaction from Russia

BBC Monitoring

Political talk shows on the main Kremlin-controlled national channels interrupted their broadcasts to mention the news.

Sarcasm and disbelief at the British government's actions were the dominant themes in reaction to what they call the "Skripal affair".

"We are expecting new sanctions, of course - with pleasure," a prominent talk show host said live on air on channel Rossiya 1.

Over on Channel One, a host said that even though it had taken Britain "roughly half a year" to name the suspects, sanctions had been imposed on Russia long before this.

"Is this how this just world, where everyone loves each other, looks like?" he asked a guest advocating that the Kremlin soften its policy towards the West.
Moscow Mocks Assassination Attempts (10/03/18)
The Guardian reports that Russian state TV has been 'mocking' the assassination attempt on a former spy, Sergie Skripal, and his daughter, Yulia, as well as making fun of the demise of other Russian nationals who have died in mysterious circumstances while living in the UK.
Moscow has complained that the coverage of these terrible events in the western media amounts to an 'anti-Russian campaign', but the facts speak for themselves and the pattern of behaviour point to a deliberate policy of state sanctioned murder.
https://www.theguardian.com/world/2018/mar/09/russian-state-tv-warns-traitors-not-to-settle-in-england
Russian state TV warns 'traitors' not to settle in England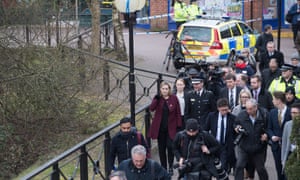 After Salisbury poisoning, host says there have been 'too many strange incidents' in recent years

By Marc Bennetts - The Guardian

Russian state television has warned "traitors" and Kremlin critics that they should not settle in England because of an increased risk of dying in mysterious circumstances.

"Don't choose England as a place to live. Whatever the reasons, whether you're a professional traitor to the motherland or you just hate your country in your spare time, I repeat, no matter, don't move to England," the presenter Kirill Kleymenov said during a news programme on Channel One, state TV's flagship station.

"Something is not right there. Maybe it's the climate. But in recent years there have been too many strange incidents with a grave outcome. People get hanged, poisoned, they die in helicopter crashes and fall out of windows in industrial quantities," Kleymenov said.

The stark warning comes as the former Russian double agent Sergei Skripal and his daughter, Yulia, remain critically ill in hospital after being poisoned with a nerve agent in Salisbury. Moscow has labelled speculation that they were targeted by the Kremlin security services as an "anti-Russian campaign".

A number of Kremlin critics have met grisly ends in Britain in recent years. Boris Berezovsky, an oligarch turned government critic, was found hanged at his home in Berkshire in March 2013. The coroner delivered an open verdict. Alexander Litvinenko, a former FSB security service officer, died in 2006 after being poisoned with polonium-210 in the lobby of a Mayfair hotel, allegedly by Russian hitmen. Vladimir Putin dismissed accusations of Russian involvement.

In 2012, Alexander Perepilichnyy, a former banker who was helping Swiss prosecutors investigate a Russian-linked money-laundering scheme, died after collapsing in Surrey. A pre-inquest hearing heard that traces of a chemical that can be found in the poisonous plant gelsemium were later found in his stomach. The inquest is due to resume next month.


Stephen Curtis, a millionaire lawyer with close ties to the exiled Russian tycoon Mikhail Khodorkovsky, died when his helicopter crashed close to Bournemouth airport in 2004. Curtis is reported to have told a close relative that if he were to die, it would not be an accident. One of Curtis's associates, Scot Young, who had business links to Berezovsky, was found impaled on railings after falling from his apartment in Marylebone, central London, in 2014. The coroner found insufficient evidence to rule it a suicide, and his family suspect he was murdered.