SNP Sex Pest Allegations
EXCL in tomorrow's @Sunday_Mail : SNP in new sex probe shame. Party facing calls to explain how a rising star remained in the party, and was promoted, after chiefs were told about concerns of sexual harassment. #TomorrowsPapersToday pic.twitter.com/ARdGG5QcN5

— Hannah Rodger (@HRwritesnews) July 23, 2022
In a surprising echo of the Patrick Grady sex pest scandal it seems the SNP hierarchy were already aware of allegations surrounding Cllr Jordan Linden, who was recently selected as SNP leader of North Lanarkshire Council.
SNP - More Sex Pest Allegations (July 24, 2022)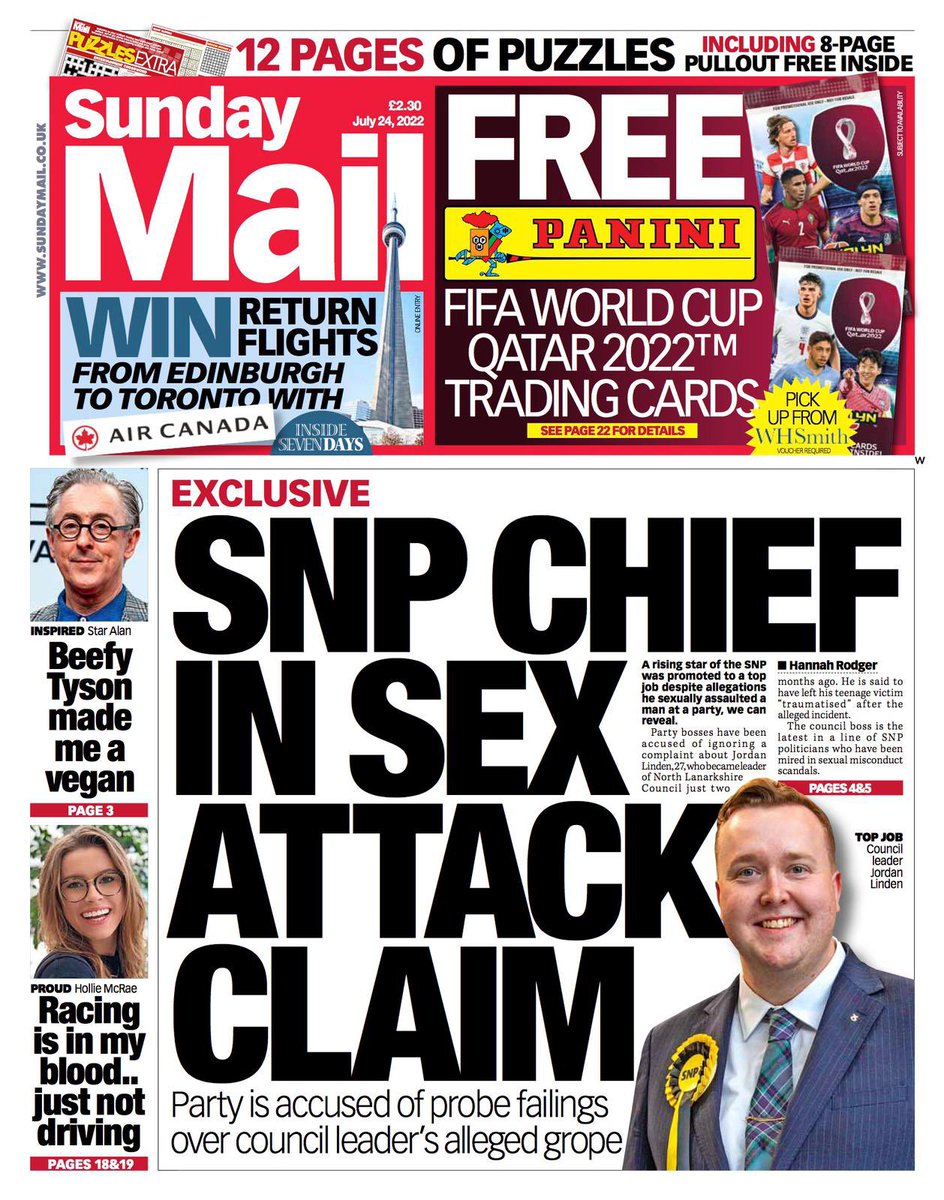 I wonder if the SNP deal with its latest sex pest allegations in the same way the party handled the Patrick Grady affair?
The SNP should, of course, appoint an independent person to investigate the incident and provide a written report on whether the allegations merit a disciplinary hearing - which ought to take no more than a couple of weeks.
Yet the SNP broke every 'rule' in the book over Patrick Grady by refusing to take the complainer or his complaint seriously until a courageous MP exposed the party hierarchy as hypocrites - for rallying round the accused (Grady) rather than the victim.
The victim, a young SNP employee, also claims he was bullied and 'sent to Coventry' after raising his complaint so let's hope the same thing doesn't happen this time.