SNP - New Sex Pest Storm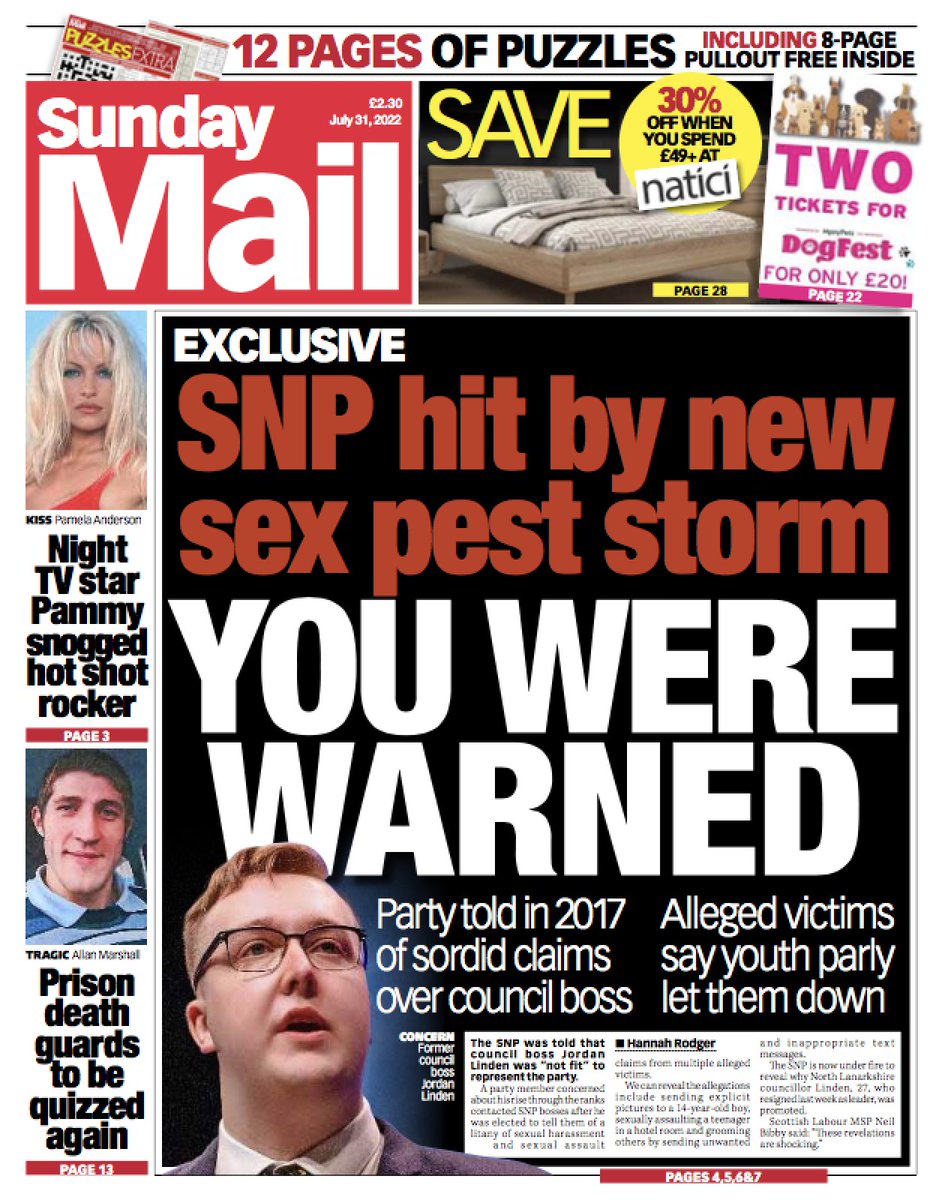 The Sunday Mail's latest revelations about the SNP's failure to act in response to serious sexual harassment allegations is truly shocking.
The newspaper reports that claims against a senior party official included:
SENDING explicit pictures to a 14-year-old boy
ASSAULTING a teenager after the pair had to share a hotel room
MESSAGING to apologise for sending inappropriate messages and nude images
Apparently a warning warning was emailed to SNP bosses in November 2017, but no action was taken to investigate the allegations properly.
What a strange way for a party of 'zero tolerance' to behave - read the full story via the link below to the Sunday Mail.