FAILED - SHAMEFUL - TALK IS CHEAP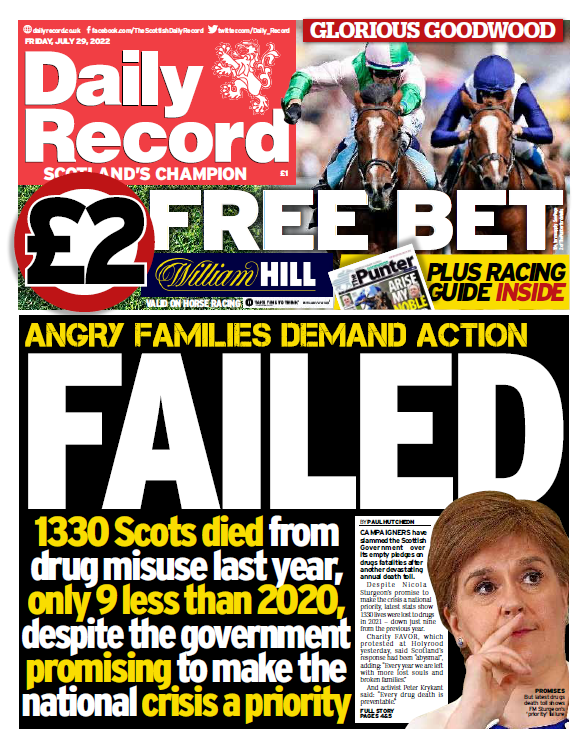 The Daily Record hasn't minced its words over the past couple of years in assessing the Scottish Government's performance on drug deaths:
FAILED
SHAMEFUL
TALK IS CHEAP
Fair comment if you ask me.
Darren McGarvey makes a very fair point about Scotland's drugs deaths scandal.
If Nicola Sturgeon & Co were in opposition just now, rather than in government, the SNP would be demanding a public inquiry.
Scottish Government - Talk Is Cheap (18/12/20)
The Daily Record hit the nail on the head with its 'Talk is cheap' headline on Scotland's appalling record for drug deaths.
Scotland has the worst record in Europe while Glasgow has the biggest problem in Scotland, by far.
Nicola Sturgeon is a Glasgow MSP and has been First Minister and Deputy First Minister of Scotland since 2007.
Scottish Parliament Does Its Job (18/12/20)
The Scottish Parliament did its job of holding ministers to account yesterday over the appalling number of drug deaths in Scotland.