Sex Matters - Victimisation Is Against The Law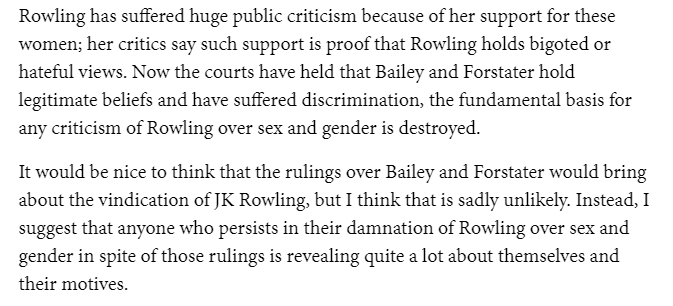 James Kirkup gets to the nub of the matter in this piece for the Spectator.
The significance of Bailey/Forstater is that it's unlawful to victimise people for disagreeing with gender ideology and it's perfectly reasonable to hold the view that trans women are not women but men, biologically speaking.
So it must also be reasonable to argue and stand up for single sex spaces which exclude men - even if these men identify as women.
Employers and service providers are now on notice, especially those slavishly following Stonewall's advice.