The Labour Mayor of Amber Valley Borough Council, Sheila Oakes, has been given the boot by her own party after
welcoming Boris Johnson's admission to a hospital intensive care unit suffering from severe symptoms of Coronavirus.
Apparently, the mayor's remarks were a 'mistake' rather than a calculated, gratuitous and ill-judged insult.
But the local Labour Group has done the right thing and let's hope this is the last hurrah of the Corbynistas.
https://www.bbc.co.uk/news/uk-england-derbyshire-52198488
Coronavirus: Mayor apologises for PM 'deserves this' comments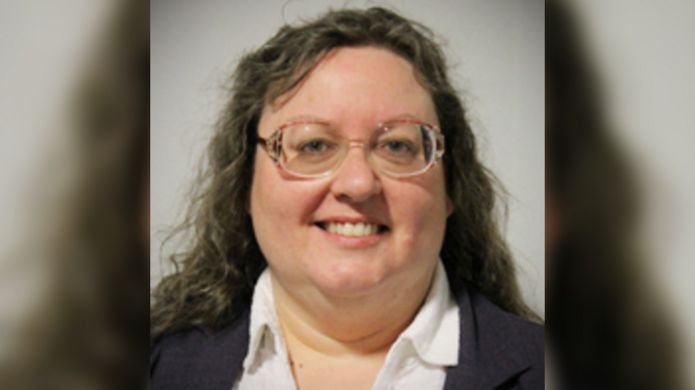 Image copyright - AMBER VALLEY BOROUGH COUNCIL Image caption - Sheila Oakes admitted she "made a mistake"


A town mayor has apologised for saying Prime Minister Boris Johnson "completely deserves this" after he was admitted to intensive care.
Sheila Oakes, who is the mayor of Heanor in Derbyshire, made the comments below a Facebook post about the news.
The Amber Valley Labour Group said it had withdrawn the whip, meaning she is no longer a Labour councillor.
Ms Oakes has since apologised and accepted she "made a mistake".
In response to a post asking people to say a "little prayer" for the prime minister on Monday night, Ms Oakes had written: "Sorry, he completely deserves this and he is one of the worst PMs we've ever had."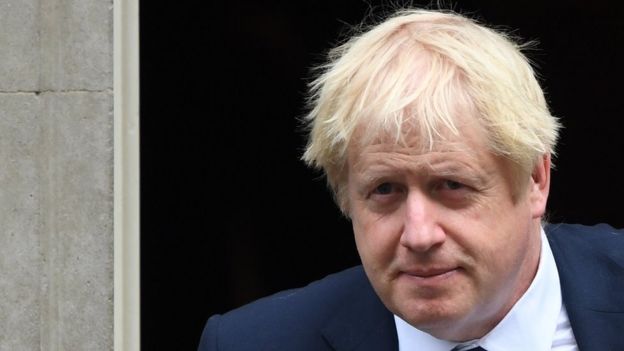 Image copyright - GETTY IMAGES Image caption - Boris Johnson is in intensive care after his coronavirus symptoms worsened


On Tuesday, Ms Oakes said she "apologised for upsetting people and saying it".
She told the BBC: "I didn't think what I said would upset so many people. It came across as not a nice thing to say.
"I'm concerned about nurses and doctors who don't have protective equipment. I said something when I was angry without thinking about the prime minister or his family."
Chris Emmas-Williams, the leader of Amber Valley Labour group, said there would be an investigation into Ms Oakes' conduct.
He said: "This behaviour is totally unacceptable and not what the Labour Party are about.
"I've not made the comments but I feel as leader of the Labour group I have to apologise as well to Boris Johnson and his family and we wish him well because we need everyone possible to fight this disease."
Beyond Stupid - And No Mistake! (06/04/20)
The Scottish Government tried to spin its way out of the Catherine Calderwood crisis by portraying the chief medical officer's behaviour as a 'mistake'.
But this 'mistake' strategy quickly collapsed under some obvious contradictions such as:
Mistakes are normally accidental or innocent - yet this was a deliberate, calculated decision to take the whole family to Fife
The Calderwoods stayed overnight despite the visit being justified on some alleged, unexplained need to check on the family's holiday home
At the Scottish Government press conference Catherine Calderwood admitted to visiting Fife the previous weekend as well, on this occasion with her husband
The whole affair is completely farcical if you ask me, but read how The Sun broke the story via the link below and decide for yourself.
https://www.thescottishsun.co.uk/news/5462150/coronavirus-catherine-calderwood-apology-lockdown/
APOLOGY
Coronavirus Scotland: Chief medic Catherine Calderwood apologises for visiting second home during lockdown

By Abbi Garton - The Sun

SCOTLAND's Chief Medical Officer has apologised after flouting government coronavirus lockdown rules to visit her second home this weekend.

Dr Catherine Calderwood said there were "reasons" for what she did but that they did not justify her weekend visit.



Scotland's chief medical officer snubs the lockdown

We exclusively told how Dr Catherine Calderwood, 51, tweeted a snap of her family clapping the NHS outside her Edinburgh pad on Thursday.

But on Saturday she was pictured 44 miles away walking with her husband and children near their coastal retreat in posh Earlsferry, Fife.

Dr Catherine Calderwood defied her own government's adviceCredit: Getty Images - Getty

One local blasted: "It's double standards."

The Scottish Government confirmed that Dr Calderwood would attend today's daily briefing on coronavirus cases across Scotland.

In a statement released this morning, she said: "I wish to apologise unreservedly for the issue reported in the media today.


She was pictured with her husband and children near their coastal retreat

Dr Calderwood shared a photo of her family outside her capital home

"While there are reasons for what I did, they do not justify it and they were not legitimate reasons to be out of my home.

"While I and my family followed the guidance on social distancing at all times, I understand that I did not follow the advice I am giving to others, and I am truly sorry for that.



SCOTTISH SUN SAYS - Scots chief medic put lives at risk by undermining coronavirus lockdown

"I know how important this advice is and I do not want my mistake to distract from that. I have a job to do as Chief Medical Officer to provide advice to Ministers on the path of this virus and to support the medical profession as they work night and day to save lives, and having spoken with the First Minister this morning I will continue to focus entirely on that job."

It comes days after SNP bosses called for powers to stop second home owners travelling to rural areas.