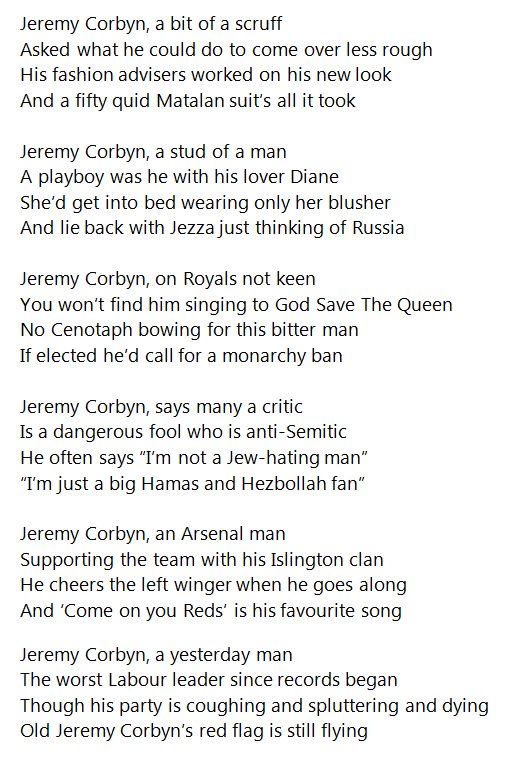 Alan Sugar doesn't hide his disdain for the Labour leader Jeremy Corbyn with this little ditty which he posted on Twitter.
Now Lord Sugar is definitely on a learning curve when it comes to writing poetry, he's still an 'apprentice' I would say, yet he does manage to land a few good blows and gets his point across very effectively.
My shorter, abridged version is - Jeremy Corbyn is a 'tosser'.