All Greek To Me!
The Times reports that yesterday Greece had 14 cases per 100,000 of its population population which is much lower than the figures being reported in Glasgow (22), West Dunbartonshire (33) and East Renfrewshire (19).
Yet the Scottish Government has just imposed a 14 day quarantine on travellers from Greece - which makes
no sense whatsoever.
Coronavirus: Quarantine restrictions for travellers from Greece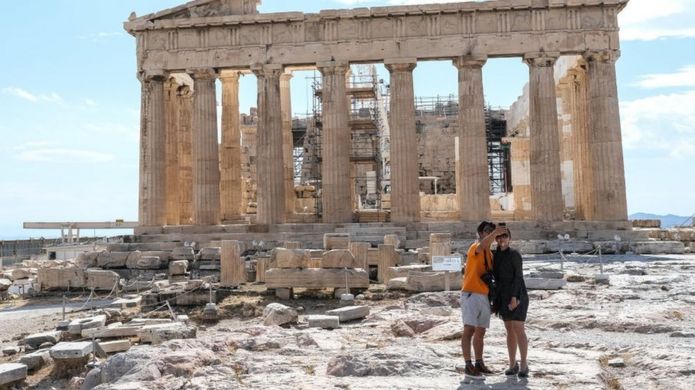 Image copyright - GETTY IMAGES Image caption - Travellers re-entering the UK from Greece currently do not have to quarantine



Quarantine restrictions will be imposed on people travelling from Greece to Scotland, the Scottish government has announced.





They will be required to isolate for 14 days if they arrive in Scotland after 04:00 on Thursday.





Ministers said they have taken the move due to a "significant rise" in cases of Covid-19 being brought into Scotland from people who have been to Greece.





It has been linked to travellers returning from the Greek islands.





As a result, the country has been been removed from the "travel corridor" exemption list on public health grounds.





The prevalence of Covid-19 in Greece is currently about 20 per 100,000, but a number of cases of the virus in Scotland have been traced back to travel from Greece.





They include a

passenger who flew to Glasgow from Zante

on 23 August.
Proportionate and targeted action
The deputy first minister, John Swinney,
told Good Morning Scotland
that there had been "an increased number of cases coming in from Greece as a consequence of international travel".
He said: "We judge, based on the evidence available to us, there is a necessity to apply that quarantine restriction and that's to essentially protect us here in Scotland from a spread of the virus as a consequence of importation from other countries."
Asked why the restriction covered the whole of Greece when media reports suggested there was a particular problem with some islands, Mr Swinney said: "The whole process of travel can generate some of the cases that are taking their course".
So he said it was "proportionate" and designed to "give us as much protection as possible here domestically to avoid a rise in cases and that's what we're trying to avoid at all possible costs".
He added that it was important to take proportionate and targeted action where it was possible to do so.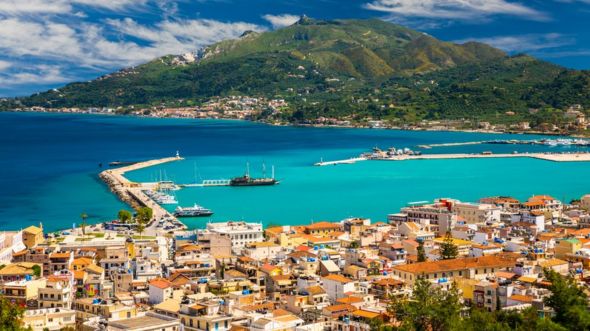 Image copyright - GETTY IMAGES Image caption - Travellers returning to the UK from the Greek island of Zante have tested positive for coronavirus



Scotland's chief medical officer Dr Gregor Smith said: "There is a compelling public health risk around importation of the virus, especially given the number of imported cases linked to the Greek islands.





"The flow of travel between Scotland and Greece, and the behaviour we have seen from some of those travellers, means that on public health grounds there is a strong case - supported by public health directors - to remove Greece from the exemption list."




'A bit harsh'





Greece's Tourism Minister

Harry Theoharis said the restrictions were "a bit harsh"

.





He said every country had a right to protect its citizens, but that Greece was "well below" the 20 cases per 100,000 threshold that the UK nations use as a guide for imposing quarantine restrictions on returning travellers.





Mr Theoharis added: "We have put in place a comprehensive set of protocols and measures... We take targeted measures where we see concentration."





He added that Greece conducted the fifth most tests in Europe.





"We feel that we have taken every possible precaution", he added.