Rotherham MP Sarah Champion fights back against political correctness in the Labour Party after Jeremy Corbyn sacked her for saying that Britain "has a problem with British Pakistani men raping and exploiting white girls".
Seems obvious and non-controversial if you ask me, but these words cost Sarah Champion her job as Labour's shadow equalities minister.
Read what Sarah Champion has to say in the following article for The Times and visit the new web site she has set up to combat child abuse -
http://www.dare2care.org.uk/dare-to-care/
The problem with Jeremy Corbyn's Labour Party is that it's full of ideologues - starting with the leader himself, of course.
https://www.thetimes.co.uk/edition/news/left-failing-to-confront-truth-of-sex-crimes-says-sacked-labour-frontbencher-sarah-champion-mp-for-rotherham-dismissed-by-jeremy-corbyn-after-writing-for-the-sun-gbbm8p837

Rotherham MP Sarah Champion: Left 'failing to confront truth of sex crimes'

Sacked Labour frontbencher accuses her party

By Andrew Norfolk - The Times

Sarah Champion says London and the north of England have differing attitudes towards race and that segregation is still present in many post-industrial towns Photo - VICTOR DE JESUS

The "floppy left" is failing vulnerable children because it will not confront the race factor in sex crimes involving street-grooming, according to a Labour frontbencher sacked for speaking out on the issue.

Sarah Champion attributed her party's squeamishness to a liberal fear of being falsely branded racist.

The MP for Rotherham was dismissed from the shadow cabinet by Jeremy Corbyn last month after she wrote in an article for The Sun that Britain "has a problem with British Pakistani men raping and exploiting white girls".

A few days later Mr Corbyn accused the newspaper of inciting Islamophobia and stigmatising "entire communities". Ms Champion's departure from the Labour front bench led to claims that the party was stifling free speech.

In her first interview since being dismissed Ms Champion highlighted differences in attitudes towards race in London and in Labour's northern heartlands.

"If I'm on the floppy left, to be accused of racism is probably the worst thing you can call me. That fear will motivate me to step away from a lot of topics I'd maybe tackle head on if I didn't have that phobia," she told The Times.

Ms Champion said that many Labour members and politicians based in London had "never been challenged by a reality that's different" from their largely "tolerant, multicultural world".

"London is not representative of the UK and it's definitely not representative of the north of England in relation to race," she said. "Rotherham and many post-industrial towns are still segregated."

Ms Champion's constituency is among a lengthening list of English towns, including Rochdale, Oxford and, most recently, Newcastle upon Tyne, in which groups of men largely of Pakistani origin have been convicted of multiple sex crimes against vulnerable white girls.
In 2014 The Times reported on how 1,400 girls from Rotherham were abused by groups of men who were said to be "almost all" of Pakistani heritage

No similar prosecution has occurred in London. Ms Champion said that the "multicultural policies that I, through my working career, grew up with, and which Jeremy Corbyn grew up with, need a translation to come outside London".

She said: "It's not that Yorkshire's racist, it's that Yorkshire is very blunt and doesn't sugar-coat anything. In Rotherham, people's frustration is that if they all knew what was going on, why didn't the people who were meant to protect them do anything about it?"

Ms Champion was strongly criticised by many Labour supporters last month when she called for research to understand why most of the convicted perpetrators of gang-linked sexual exploitation were of Pakistani heritage.

She said she found it extraordinary that some on the liberal left seemed less offended by her words than by her decision to write an article for a newspaper such as The Sun.

"Once you make a decision to be open and up front about what's going on in this country, you want to get the broadest number of people to hear that message," she said. "Rotherham has a working-class demographic and a lot of my older constituents read The Sun.

"I'm a Labour politician, I want us to be in government and I wanted to let people know we're taking this seriously. I wanted to reach out to people that we don't normally reach out to."

Ms Champion drew a parallel between the reluctance of some people in her party to acknowledge the race factor in such crimes with the terror of being accused of racism that played a role in the longstanding failure of police forces and local authorities to prosecute offenders.

"By not dealing with the facts head on, you allow people to manipulate what's going on."

She emphasised that most child sexual abuse took place within the family and that the vast majority of convicted child-sex offenders in Britain were white men, usually acting alone.

"But for me, with this type of street-grooming crime, it's no different to where we were in the recent past, with everyone knowing what was happening in the Catholic church but not doing anything about it.

"If, 15 years ago, we'd acknowledged there was a particular issue among a criminal subsection of men in the Pakistani community we could have addressed it, carried out the research and gained the understanding to challenge it, tackle it and eradicate it."

● Sarah Champion has set up a website, dare2care.org.uk, which gives advice on how to identify and prevent all types of child abuse.
Share
Corbyn's Labour (21/08/17)

The
Labour Party seems a very intolerant place to be these days with Jeremy Corbyn demanding the resignation of his shadow equalities minister, after Sarah Champion said that 'Britain has a problem with British Pakistani men raping white girls'.
Now Sarah Champion's comment sounded perfectly fair to me because while the overall number of sex offenders in the UK are white men, there has been a number of high profile cases recently involving organised gangs of predominantly Asian men who set out to prey on vulnerable young girls.
Maybe the knives were out for Sarah Champion because she wrote her article for The Sun newspaper which drives some Labour members into a rage, but the general thrust of her argument has been supported elsewhere and notably by prominent figures from within the Muslim community, for example Maajid Nawaz on his LBC radio programme.
If you ask me, Jeremy Corbyn is a control freak which is why he closest advisers are all leftist ideologues which is hugely ironic for a man who spent 32 years railing against the Labour leadership as a backbench MP.
http://www.lbc.co.uk/radio/presenters/maajid-nawaz/maajid-nawaz-uncomfortable-truth-grooming-gangs-uk/
Maajid Nawaz Lays Down The Uncomfortable Truth About UK Grooming Gangs

Maajid Nawaz Points Out The Uncomfortable Truths About Grooming Gangs

During this powerful take, Maajid Nawaz points out the uncomfortable truth about grooming gangs in the UK that others have been too afraid to discuss.

The LBC presenter was giving his epic reaction to the conviction of 17 men and one woman for abusing girls in Newcastle and Gateshead.

The 18-strong gang prosecuted were from the Bangladeshi, Pakistani, Indian, Iraqi, Iranian and Turkish communities and mainly British-born.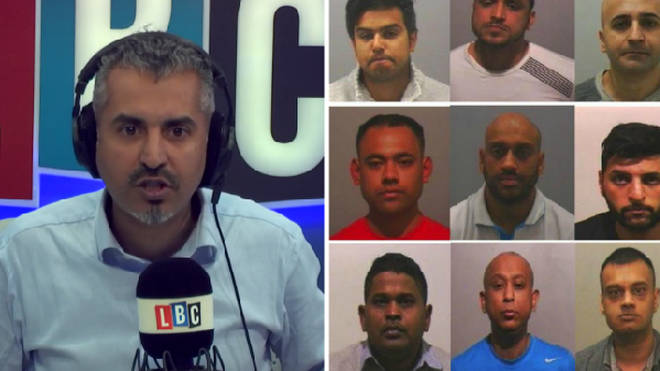 Maajid Nawaz lays down the uncomfortable truth about grooming gangs in the UK.

This wasn't the first incident in the UK - since 2011 groups of men have been convicted for organised sex grooming cases in 16 towns and cities.

And, in all but two of those cases, most were Muslim men of south Asian origin.

"They were men like me from my community," Maajid said during his scathing take.

"And in all but three the victims were white teenage girls. That is the truth, and what I'm saying is so uncomfortable that we've been ignoring it for years.

"As a result of ignoring it this problem has been growing and growing to a point where it now has led to racial tensions."

He continued: "We haven't been speaking about it, what did you expect?

"The alternative to speaking about problems is violence, the alternative to addressing things with facts and truth is post-truth and alternative facts."

Maajid finished: "What's more important? Protecting these young girls, children, from being plied with drugs and raped.

"That's what is more important."
https://www.theguardian.com/politics/2017/aug/16/sarah-champion-resigns-as-shadow-equalities-minister-sun-article-pakistani-men?CMP=Share_iOSApp_Other
Sarah Champion resigns as shadow equalities minister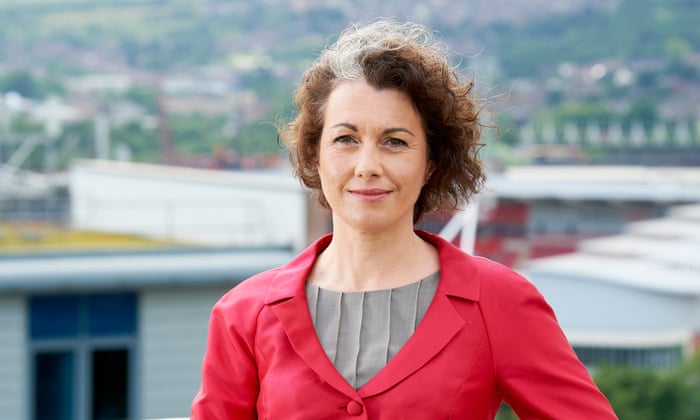 Labour MP wrote controversial article in the Sun saying 'Britain has a problem with British Pakistani men raping white girls'

By Jessica Elgot - The Guardian

Sarah Champion has resigned as shadow equalities minister after a controversial article published in the Sun newspaper in which she wrote: "Britain has a problem with British Pakistani men raping and exploiting white girls."

The MP for Rotherham had initially tried to distance herself from the article, but she said she was concerned her position in the shadow cabinet had become a distraction after it emerged her aides had signed off on the piece.

"I apologise for the offence caused by the extremely poor choice of words in the Sun article on Friday," she said. "I am concerned that my continued position in the shadow cabinet would distract from the crucial issues around child protection which I have campaigned on my entire political career.

"It is therefore with regret that I tender my resignation as shadow secretary of state for women and equalities."
Here Comes The Sun (03/05/16)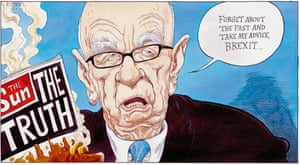 I was puzzled by Nicola Sturgeon's decision to pose with the front page of The Sun newspaper which depicts Scotland's First Minister-in-waiting as captain of the USS Enterprise.
Now I'm a bit of a Star Trek fan myself and although I've never been drawn to the politics of The Sun, I can appreciate the argument that times have changed since the days of Page 3 and the newspaper's coverage of the Hillsborough disaster.
But actually posing with the front page is a step too far if you ask me,and just goes to show that there's an election in the offing.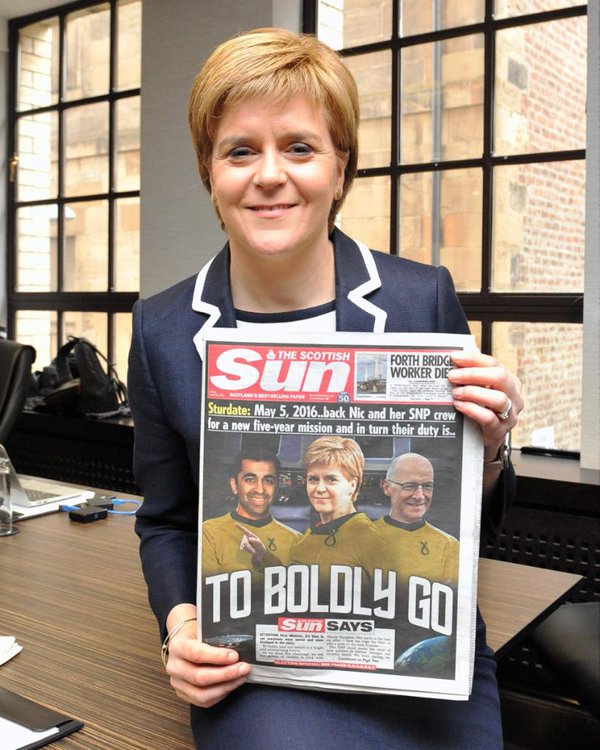 Take Aim, Fire! (26/06/14)

In politics, as in life, some people have 'it' and some don't.
And having listened yesterday to Prime Minister's Questions (PMQs) atWestminster I can honestly say that Ed Miliband doesn't have that magical quality, that extra little something which sets star performers apart from all the rest.
In fact based on his performance at PMQs I think the Labour leader would struggle to hit a cow on the arse with a banjo, politically speaking.
Because yesterday's showdown at the parliamentary despatch box was billed as walkover for Ed Miliband, a golden opportunity too wipe the floor with his political opponent, after the Prime Minister's former spin doctor (Andy Coulson) was convicted of phone hacking.
But he blew it, big time, he was floored by a comment about his ridiculous antics over posing for The Sun newspaper, and that's what everybody will remember - especially the MPs on his own side.
Having It Both Ways (14 June 2014)
Here's a strange tale from the BBC web site which reports that Ed Miliband has apologised for any offence caused by him posing for The Sun newspaper.
Strange because Ed Miliband must have know what he was doing before he did it, so he should either have declined the opportunity in the first place or answered his critics by saying that this is all in the past and that The Sun has since apologised for its toxic coverage of the Hillsborough disaster which happened 25 years ago.
But by trying to have it both ways the Labour leader looks rather opportunistic and foolish.
Ed Miliband apologises for offence over Sun picture
Ed Miliband has apologised for any offence caused after he posed with a copy of the Sun newspaper.

The Labour leader was pictured holding a special edition of the paper which was sent to millions of homes free to mark the start of the World Cup.

Labour MPs have criticised their leader for associating himself with the paper, which has long been criticised for its reporting of the Hillsborough disaster.

Mr Miliband said he "understood the anger" felt on Merseyside about it.

Groups representing victims and survivors of the 1989 tragedy expressed anger at Mr Miliband's actions, one describing them as an "absolute disgrace".

And a Labour councillor in Liverpool, Martin Cummins, has resigned from the party, suggesting Mr Miliband had "listened to unwise counsel in associating himself, and our party, with this degrading publication".

Mr Cummins said: "Seeing Ed promoting the Sun has rocked me to my core."

The Labour leader insisted that he had participated in the photo shoot to show his support for the England football team.

Ed Miliband poses with a special edition of The Sun

In a statement, a spokesman for the Labour leader said: "Ed Miliband was promoting England's bid to win the World Cup and is proud to do so.

"But he understands the anger that is felt towards the Sun over Hillsborough by many people in Merseyside and he is sorry to those who feel offended."

Mr Miliband, David Cameron and Nick Clegg all posed with copies of the Sun.

A Sun spokesman said: "The Sun wants to thank Ed Miliband for having his picture taken and cheering on England to #DoUsProud in Brazil.

"The free edition of The Sun is an unashamedly positive celebration of Englishness, and it should come as no surprise that politicians on all sides are happy to get behind our uplifting message."

'Sensitive time'

The move has caused anger in Liverpool, at a time when inquests are being held into the deaths of 96 Liverpool football supporters at Hillsborough in 1989.

Analysis by political correspondent Chris Mason

Was it a mistake for Ed Miliband to pose for a photo, complete with a smile and a copy of The Sun?

From his perspective, here's the plus side: The Sun is the country's biggest selling newspaper, and this wasn't just an ordinary edition of the paper.

It was being sent free to millions of homes across England.

As a political leader, would you want to miss the chance to look like you're getting in the World Cup spirit?

On the downside, don't underestimate the deep seated anger with The Sun on Merseyside or the depth or longevity of Labour support there.

The question is: did the downsides even cross Team Miliband's mind?

They're not saying - but do point out the Labour leader has written for The Sun before, and will do again.



The Sun has long been scorned in Liverpool for its coverage of the tragedy, after which it criticised the behaviour of Liverpool fans, suggesting they had robbed and urinated on victims and attacked police officers attending to the injured.

In 2012, it published a "profound" apology for what it said was an "inaccurate and offensive" report.

Steve Rotheram, MP for Liverpool Walton, said he and some of his colleagues had met Mr Miliband on Thursday to discuss the matter.

"He never meant any offence, but in my opinion it shouldn't have happened in the first place," he tweeted.

David Cameron and other leading politicians also featured in the paper

The Labour mayor of Liverpool, Joe Anderson, said many people would feel "insulted" by Mr Miliband's actions.

"Like everybody in this city I am really hurt and offended by Ed Miliband's support for The Sun newspaper," he said. "Such clear support for that publication at any time would be wrong but at such a sensitive time is deeply shocking."

"For the leader of the Labour Party to make such an offensive gesture insults not only me but every person in the city.

"This is just another example of how out of touch the politicians in their ivory towers are from the lives of ordinary people."

'Hoodwinked'

Writing on Labour list, Labour MP Tom Watson suggested the Labour leader had been "hoodwinked" by the newspaper.

"Scouse friends with accompanying passionate vernacular said that we had scored an 'own goal,'" he wrote.

Lord Storey: "I don't think people outside of Merseyside realise the great upset and harm The Sun caused to the people of this city"

He added: "It's not easy being leader of the opposition. There is always a conga line of trouble waiting at your office door. You're never far away from disagreement.

"And in those tiny moments of rest between the ennui of shadow cabinet meetings, there's a helpful spin doctor who can press a promotional copy of The Sun into your hands."

Margaret Aspinall, chair of the Hillsborough Family Support Group - which represents 75 families - said she could not believe the pictures of the three party leaders and suggested "common sense should have prevailed at a very sensitive time for the families".

And Barry Devonside, of the Hillsborough Justice Campaign, said it is "an absolute disgrace that the leader of the Labour Party got involved".

'Badly advised'

The Sun backed Labour under Tony Blair but withdrew its support before the 2010 election.

Mr Miliband has had a strained relationship with Rupert Murdoch, the Sun's proprietor, after leading calls for tougher press regulation in the wake of the phone hacking scandal.

Mr Clegg has also been urged to apologise by a Lib Dem councillor in Liverpool for an "error" of judgement in associating himself with the paper's offer.

"I have emailed Nick's advisors to ask what was he doing," Richard Kemp said. "I am particularly surprised at Nick Clegg, as Hillsborough is in his constituency."

He added: "I think he has been badly advised. He is not evil or stupid and I hold his advisers more responsible."

In response, a spokesman for the deputy prime minister said his show of support for the England football team "does not change his views on the Hillsborough tragedy".

"He understands the depth of feeling on Merseyside and elsewhere about what happened and that is why he played a pivotal role in government in ensuring that official documents relating to Hillsborough were released," the spokesman added.

A Conservative source said Mr Miliband's apology was an "extraordinary gaffe" which proved he lacked "moral conviction".