Donald Trump is used to bullying and pushing people around if they challenge him, especially women whom he often treats with disdain by commenting unfavourably on their appearance.
But the adult film star Stormy Daniels seems to have the measure of Trump and he's gone usually quiet on Twitter about the circumstances surrounding his alleged affair.
If you ask me, Morten Morland hit the nail on the head at the weekend with this Sunday Times cartoon.
Trump's Trouer Problems Continue (21/10/18)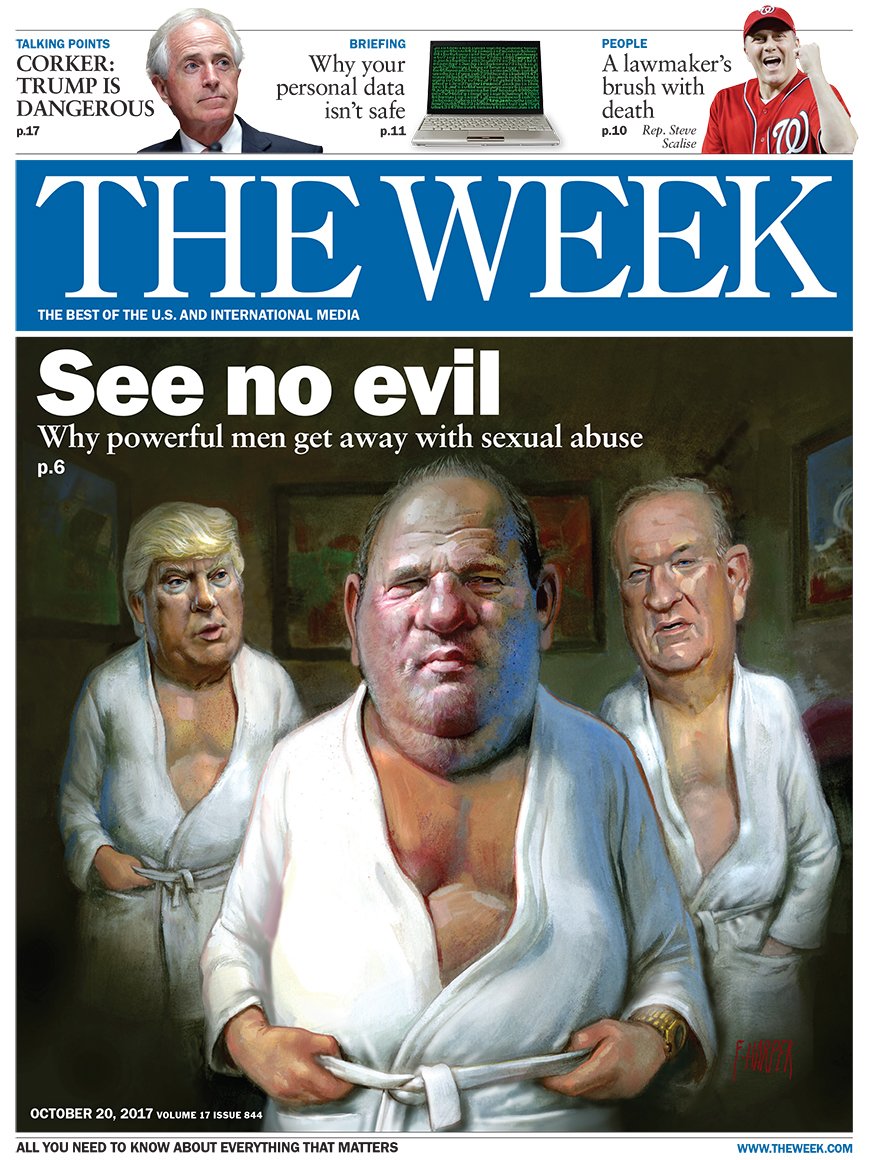 There seems little doubt that the adult film actress Stormy Daniels had an illicit affair with Donald Trump which he now finds very inconvenient.
Because what other reason could there possibly be for Donald Trump's lawyer paying Ms Daniels $130,000 in 'hush money' ahead of the 2016 presidential election?
In a major interview with the CBS '60 Minutes' programme Ms Daniels also revealed that she had previously been threatened to keep her mouth shut over the affair for the good of her health and wellbeing.
The threats continue to this day with Ms Daniels being warned by Trump's lawyers that she faces being sued for $20 million for breaking her 'non-disclosure' agreement which seems a tad unfair to me, given that her silence was thought only to be worth $130,000 to begin with.
Stormy Daniels 'told to leave Trump alone' over affair claims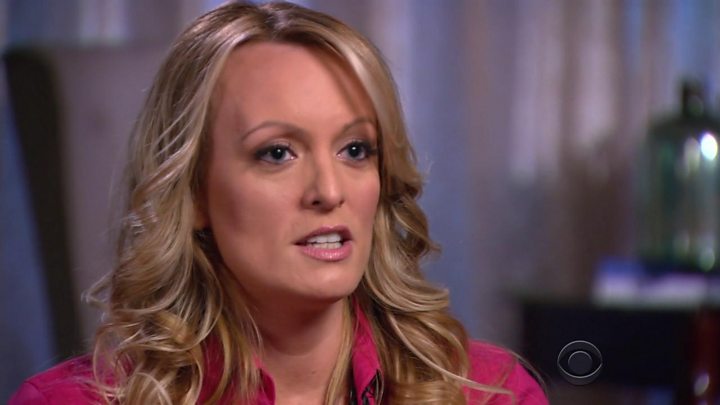 Media caption - Stormy Daniels: 'I was threatened'

An adult film actress has said she was threatened to keep quiet about an alleged sexual encounter with Donald Trump in 2006.

Stormy Daniels told CBS News' 60 Minutes programme that a man approached her in a Las Vegas car park in 2011.

The stranger allegedly said "leave Trump alone", then looked at her young daughter and added: "It'd be a shame if something happened to her mom."

Mr Trump denies having had an affair with the actress.

His lawyers are seeking $20m (£14m) in damages from her, saying she broke a non-disclosure deal signed before the 2016 presidential election. She says the claim is invalid and has filed a lawsuit to scrap the agreement.

Stormy Daniels, whose real name is Stephanie Clifford, said she had had sex with Mr Trump just once, in a hotel room during a celebrity golf tournament in Lake Tahoe, California, in July 2006. Mr Trump married Melania Trump in 2005.
The president and the porn star: The story explained
What exactly did Stormy Daniels say?
In the highly anticipated interview, which aired on Sunday evening, Stormy Daniels said she was approached by the man in the car park in 2011 after having agreed to sell her story to a magazine.

But the magazine did not publish the story after legal threats from Donald Trump's lawyer, Michael Cohen, 60 Minutes reported, citing former employees. The interview was finally published in InTouch magazine earlier this year.

"I was in a parking lot, going to a fitness class with my infant daughter," she said.

"A guy walked up on me and said to me, 'Leave Trump alone. Forget the story'. And then he leaned around and looked at my daughter and said, 'That's a beautiful little girl. It'd be a shame if something happened to her mom'. And then he was gone."

President Trump has not responded to the latest allegations. After the programme aired, a lawyer representing Mr Cohen said he had nothing to do with the alleged threat, accused the actress and her lawyer of defaming him and demanded a public apology.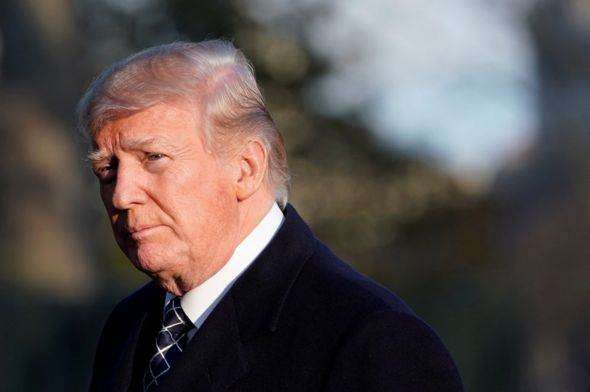 Image copyright - REUTERS Image caption - Mr Trump returned to the White House from Florida on Sunday

Mr Trump was at his Mar-a-Lago estate in Florida over the weekend but returned to the White House ahead of the 60 Minutes broadcast. Mrs Trump, however, is staying in Florida.
What is alleged to have happened in 2006?

Stormy Daniels told CBS that her only sexual encounter with Mr Trump took place after he invited her to dinner in his hotel suite.

She said he had shown her a magazine with his picture on the cover and she had jokingly smacked his bottom with it.

"He turned around and pulled his pants down a little, you know [he] had underwear on and stuff, and I just gave him a couple swats," she said.

After they talked for a while, Mr Trump allegedly told her, "You remind me of my daughter". Stormy Daniels was 27 at the time.

"You know - he was like, 'You're smart and beautiful, and a woman to be reckoned with, and I like you. I like you," she said.
Read the full transcript

She said that although she had not been attracted to Mr Trump, she had had sex with him, adding: "I didn't say no. I'm not a victim."

Mr Trump, she added, had suggested she might appear in his TV game show, The Apprentice, and she thought of the encounter "as a business deal".

Stormy Daniels' lawyer has suggested they have evidence of the affair but when asked if any videos, text messages, emails or pictures exist, she said: "I can't answer that right now."
What about the money?

Stormy Daniels told CBS she later accepted $130,000 in "hush money" from Mr Cohen just before the 2016 election because she was concerned for the safety of her family.

Mr Cohen confirmed in February he had privately paid her the money but did not say what it was for. Mr Trump's critics have suggested the money might amount to an illicit campaign contribution.

Mr Cohen said last month that neither the Trump campaign nor the Trump Organization were parties to the transaction.

Stormy Daniels told 60 Minutes she was risking a million-dollar fine by breaking the agreement and speaking out on national television "because it was very important to me to be able to defend myself".