The BBC reports that Theresa May decided to 'put the boot in' to Jeremy Corbbyn's shambolic efforts at ending the scourge of anti-Semitism in Labour ranks.
The UK Government is planning to adopt the following definition of 'anti-Semitism' drawn up by th
International
Holocaust Remembrance Alliance (IHRA)
"Anti-semitism is a certain perception of Jews, which may be expressed as hat
red toward Jews. Rhetorical and physical manifestations of antisemitism are directed toward Jewish or non-Jewish individuals and/or their property, toward Jewish
community institutions and religious facilities."
The definition will not be legally

binding, but can be used to influence social policy in public bodies such as local councils and universities.
So far at least the issue of tackling anti-Semitism has not been Labour's finest hour.
http://www.bbc.co.uk/news/uk-38281950
Anti-Semitism: Theresa May attacks 'twisted' Labour views



BBC UK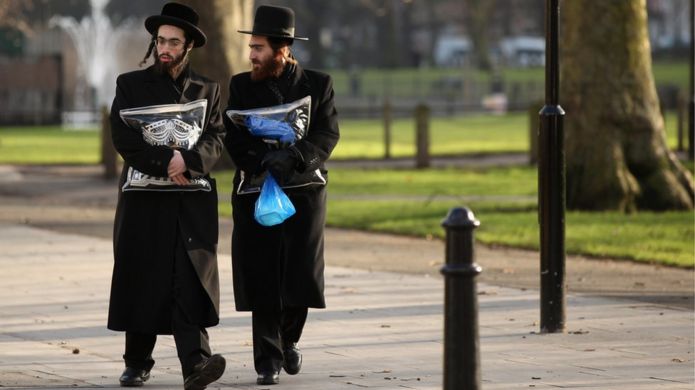 Image copyright - GETTY IMAGES - Image captionThe UK becomes the first country to adopt an official definition for anti-Semitism

Theresa May has accused the Labour Party of "turning a blind eye" towards anti-Semitism as she announced plans to help tackle hatred of Jewish people.

The UK has adopted an international definition of anti-Semitism, which police, councils, universities and public bodies can use.

Announcing the move, the PM said it was "disgusting" that anti-Semitic views were being found in British politics.

Labour leader Jeremy Corbyn's spokesman said anti-Semitism was "repugnant".

'Hard-left allies'

But Mrs May told a lunch of the Conservative Friends of Israel in London that the Conservatives were taking "the firmest stand" against anti-Semitism.

The prime minister said that a clearer definition would "call out" anyone guilty of anti-Semitism in "essence, language or behaviour", saying it was "unacceptable that there is anti-Semitism in this country".

"It is disgusting that these twisted views are being found in British politics," she said, adding: "Of course, I am talking mainly about the Labour Party and their hard-left allies."

Labour, which has faced accusations that it has failed to tackle anti-Semitism in its own membership, said it welcomed the introduction of a new definition.

Mr Corbyn's spokesman said the party believed "language or behaviour that displays hatred towards Jews is anti-Semitism, and is as repugnant and unacceptable as any other form of racism".

On Tuesday, the government will publish its response to the Home Affairs Select Committee's calls for political leaders to do more to tackle the issue.

Its Anti-Semitism in the UK Report criticised Mr Corbyn for a lack of "consistent leadership" on anti-Semitism but said that the majority of abuse was motivated by far-right parties rather than Labour
.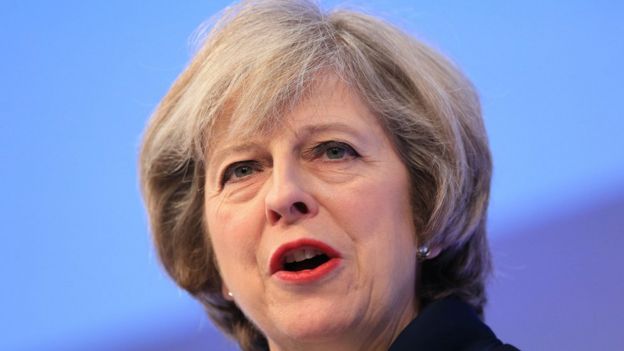 Image copyright - PA

It deems anti-Semitism as a "certain perception of Jews, which may be expressed as hatred toward Jews".

It adds: "Rhetorical and physical manifestations of anti-Semitism are directed toward Jewish or non-Jewish individuals and/or their property, toward Jewish community institutions and religious facilities."

Downing Street said anti-Semitic behaviour could be overlooked because the term was ill-defined, with different organisations adopting their own interpretations.

Police in the UK already use the IHRA definition. However, it can now also be used by other bodies, such as councils and universities, although it will not be legally binding.

Universities UK, the umbrella body for the sector, confirmed it was looking at the plans, saying that existing definitions were "variable and sometimes contested".

'Scourge' in society

Sir Eric Pickles, the UK's envoy for post-Holocaust issues, told the BBC that the new definition addressed "modern" forms of anti-Semitism.

He said that holding Jewish people "accountable for what's happening in Israel" was one example.

"We've moved into a new phase of anti-Semitism, and it's important that definitions keep up," he said.

Ephraim Mirvis, the chief rabbi of the UK and Commonwealth, welcomed the move for tackling what he called a "scourge in our society".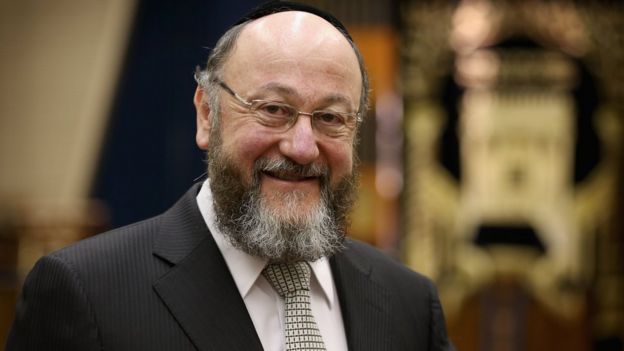 Image copyright -GETTY IMAGES - Image captionRabbi Ephraim Mirvis: "I would like to salute the prime minister for her leadership"

"My hope is that the adoption of this definition will provide a clarity which will herald a far more effective discourse on the ways that we can highlight and challenge anti-Semitism wherever it is found," he added.

The Community Security Trust said the number of anti-Semitic incidents in the UK increased by 11% between January and June - from 500 in the same period last year, to 557 this year.

Last week, a man who subjected Labour MP Luciana Berger to an online campaign of anti-Semitic abuse was jailed for two years.

Communities Secretary Sajid Javid said anti-Semitism must be understood for what it was - "an attack on the identity of people who live, contribute and are valued in our society".

"There can be no excuses for anti-Semitism or any other form of racism or prejudice," he said.
Debunking Livingstone (09/05/16)
Here's another excellent debunking of Ken Livingstone's crazy claim that Adolf Hitler was

really a Zionist before the Nazi leader 'went mad' (according to the former London mayor) and authorised the murder of 6 million Jews.
historian at large
Roger Moorhouse: Historian and author, offering book reviews, comment and analysis on Nazi Germany, Adolf Hitler, World War Two and modern European History.
Was Hitler a Zionist?
Yesterday, British politics was plunged into an improbable, yet nonetheless frenzied discussion of Adolf Hitler and Zionism. Despite the multifarious threats of ISIS, the Migration Crisis, the EU's slow-motion car crash and the faltering world economy - journalists were quoting Mein Kampf and dissecting the finer points of his policies towards the Jews.
The reason for this rather preposterous state of affairs was the veteran left-wing politician, Ken Livingstone, who - on riding to the support of a Labour MP, Naz Shah, who was exposed as having made anti-Semitic remarks - successfully poured fuel on the flames. Apropos of not very much, he said in a radio interview:
"Let's remember when Hitler won his election in 1932, his policy then was that Jews should be moved to Israel. He was supporting Zionism – this before he went mad and ended up killing six million Jews."
Now, given the obvious historical ignorance on show in that sentence - Hitler didn't "win" an election, he was appointed Chancellor in 1933, he didn't "go mad" and Israel was not established until 1948 - it is perhaps surprising that Livingstone's suggestion that Hitler supported Zionism was given any credence at all, but the press (and others) nonetheless had a field day. So let's give the subject the once over.
Hitler was an anti-Semite. He was an ingrained and impassioned anti-Semite. Anti-Semitism was the guiding principle of his political life and it ran through his career like the text in a stick of seaside rock. Hitler's primary political ambition was to remove the Jews from Germany. As we all know, this he would later do by extermination in the Holocaust - but in the early years of the Third Reich, he sought to do it by "encouraging" emigration; making conditions for Jews within Germany so bad through boycotts, purges and persecution, that they would opt to leave of their own accord. In this, indeed, he was relatively successful. Between 1933 and 1939, the Jewish population of Germany fell from over 500,000 to little over 200,000, with German Jews finding refuge across Europe and the wider world.
Some of those emigrants found their way to British Mandated Palestine - or, as Ken Livingstone would put it: "Israel". Indeed, there was a scheme in place called the Ha'avara Agreement, made in 1933 between the new Nazi government and Zionist German Jews, to facilitate emigration to Palestine. It required the payment, up front, of a £1,000 fee, which would be used to effectively 'purchase' the possessions of would-be emigrants, thereby neatly getting around the fundamental problem that the Nazis did not allow German Jews to remove their property and wealth from the country.
This might feasibly be what Livingstone was referring to when he stated that Hitler "supported Zionism". But, there are a number of caveats that he should perhaps have borne in mind. For one thing, Hitler was no fan of the Ha'avara arrangement, fearing that the Jews - if concentrated in Palestine - would simply form a new outpost of his imagined "Grand Jewish Conspiracy". Neither were all German Jews "Zionists" - Zionism was a particular strand of Jewish political thought and was by no means shared by all German Jews, even in the increasingly perilous situation that they found themselves in the 1930s. Also, the British in Palestine were far from enthusiastic about encouraging a wave of Jewish emigration that would be bound to upset their fractious province. In addition to all that, the up front costs of the Ha'avara deal meant that many German Jews were unable to take up the offer, even had they wanted to. In the end, some 50,000 German Jews used the scheme, barely one in six of the total that left Germany between 1933 and 1939.
So, there was a Zionist arrangement of sorts with Hitler's Germany - but to conclude that Hitler therefore "supported Zionism" is not only historically inaccurate, it is historically illiterate. But then, this particular storm in a teacup was never really about history.
Labour Hypocrites (09/10/16)

Tom Harris wrote an excellent piece in The Telegraph the other day in which he called out some of the more blatant hypocrites within the Labour Party's ranks including Shami Chakrabarti and Diane Abbott.
Here's an extract of what Tom Harris had to say which is given even greater weight with the news that Shamii Chakrabarti is now shadow attorney general and that Diane Abbott has been promoted to shadow home secretary.
"It is perfectly acceptable and consistent for someone who benefited from a grammar school education subsequently to oppose grammar schools today, just as it's entirely reasonable for a someone whose university tuition fees were paid by the state in the 1980s to advocate tuition fees today.

"It's hypocrisy, or the perception of hypocrisy, that matters. Today, more than ever, the charge of double standards is one that is crippling to any political career. And there can be no more obvious case of hypocrisy than a politician who criticises others for choices that they themselves have made.

"Diane Abbott is probably the best example of this. The Hackney MP volubly criticised both Tony Blair and Harriet Harman for the choices they made in sending their children to selective state schools. And then, gloriously, deliciously, it emerged that Ms Abbott had sent her own son, not to a selective state school, but to a fee-paying public school.

"Somehow or other this champion of the Left survived where others might not have. Had she been more generous to her parliamentary colleagues in the first place, and not sought self-promotion on the back of their evident discomfort about the choices they were making on their children's behalf, if she had kept her own counsel then, when her own educational arrangements for her son finally and inevitably came to light, she might have been offered the same understanding and benefit of the doubt.

"There's one other slight problem for Corbyn's tacticians: what does it say about today's Left when it has more tolerance for the appointment to the Shadow Cabinet of an unelected peer who has chosen to send her kid to a private fee-paying school than it does for Owen Smith, Corbyn's recent challenger for the post of leader, a man who sends his children to a state comprehensive but who committed the even greater sin of having worked in the private sector for a pharmaceutical company?"
Read the full article via the link below to The Telegraph.
Shami Chakrabarti is not a hypocrite for sending her son to private school – but Corbyn might be one for appointing her



By TOM HARRIS - The Telegraph
Labour Party leader Jeremy Corbyn, alongside Inquiry chair Shami Chakrabarti, arrives to deliver a speech on Labour's anti-Semitism inquiry findings at Savoy Place, London

In my local Labour party there was once a rather quaint and, I think, welcome tradition that was maintained over a number of years. One of our local councilors, a barrister, was known to send his child to a private school. Rather than allow this blasphemy against left wing principles to become the trigger for full-blown class warfare, the chairman – a decent man who was himself a teacher and was utterly committed to the comprehensive principle – simply ruled out any discussion on the issue. Whenever there was any danger of the councilor being challenged on the decision he and his wife had taken on the education of their son, the chairman would call the speaker out of order and move onto the next business.

Whatever his own views – and I have no doubt at all that he took a dim view of the councillor's choices – our chairman respected the right of parents to make what they considered the best choices on behalf of their children; even where an elected representative makes such choices, they should not become political footballs.
'Shifty' Shami (28/09/16)
Andrew Neil succeeds in making Shami Chakrabarti sound shifty and evasive over her elevation to the House of Lords and her 'whitewash' report into allegations of antisemitism in Jeremy Corbyn's Labour party.
I still don't understand Shami Chakrabarti's reasons for joining the Labour party at such a sensitive, critical time and her stage behaviour can only full speculation that some kind of deal was done with the Labour high command.
Labour Leader's Tin Ear (06/08/16)

Labour's Tom Watson has his own impressive mandate being elected as deputy party leader at the same time as Jeremy Corbyn.
But in a further illustration of the terrible state of the Labour party, Tom Watson makes plain in this Guardian article his disagreement with Corbyn's bizarre decision to elevate Shami Chakrabarti to the House of Lords.
No doubt Corbyn supporters will support their man and ignore the obvious issues raised by the appointment, but the underlying problem is that the Labour leader has a 'tin ear' when it comes to building a team and striking a chord with the views of the wider electorate.
If you ask me there is something wrong with these people - they say one thing and then do another, and in Shami Chakrabarti's case it's quite remarkable she can even consider accepting a political honour.
http://www.theguardian.com/politics/2016/aug/05/tom-watson-criticises-shami-chakrabarti-peerage-nomination
Tom Watson criticises Shami Chakrabarti peerage nomination

Labour's deputy leader praises former Liberty chief but says timing of Corbyn's nomination is a mistake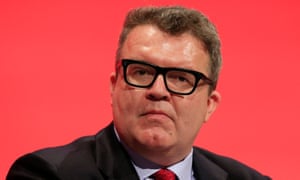 Tom Watson says he was not consulted on Chakrabarti's nomination by the Labour leader. Photograph: Jonathan Brady/PA

By Peter Walker and Rowena Mason - The Guardian

Labour's deputy leader, Tom Watson, has criticised his party's decision to nominate the human rights and civil liberties campaigner Shami Chakrabarti for a peerage, saying it was "a mistake" and that he had not been consulted.

"The timing is not great for the Labour party," Watson told BBC Radio 4's Today programme following Jeremy Corbyn's decision to put Chakrabarti forward, a move that has attracted condemnation from other Labour MPs.

"I wasn't aware, I wasn't consulted whether Shami was going in. I didn't know that we'd provided citations for this particular round, and I do think it's a mistake," Watson said.

The decision has also been criticised by the Board of Deputies of British Jews, which said it compromised the independence of an inquiry into antisemitism in the party, recently headed by Chakrabarti for Labour.

Marie van der Zyl, the group's vice-president, said: "It is beyond disappointing that Shami Chakrabartihas been offered, and accepted, a peerage from Labour following her so-called 'independent' inquiry.

"The report, which was weak in several areas, now seems to have been rewarded with an honour. This 'whitewash for peerages' is a scandal that surely raises serious questions about the integrity of Ms Chakrabarti, her inquiry and the Labour leadership."
Strange Behaviour (05/08/16)
Less than a year ago Jeremy Corbyn had told Channel 4 News that he saw "no case" for appointing new peers, while only this week Labour's deputy leader, Tom Watson, urged the party to boycott new appointments to the House of Lords.
But now we learn that Jezza has eaten his own words and ignored the advice of his own (elected) deputy by nominating Shami Chakrabarti as a Labour peer, as part of David Cameron's controversial honours list following his resignation as Prime Minister.
Shami Chakabarti headed up the recent inquiry into anti-Semitism within the Labour party, but the curious thing is that she became a Labour party member only after being offered this job which I wrote about at the time - see post below dated 17 May 2016.
So on hearing of Ms Chakrabarti's appointment to the House of Lords, I have to ask myself if the two events are connected.
Because before a person can be nominated to sit in the House of Lords as a Labour peer they have to be, first of all, an individual Labour party member.
Party On, Dude (17/05/16)
Now here's a bizarre news story about the person leading the inquiry into claims of anti-Semitism within the Labour Party, Shami Chakrabarti.
Apparently Shami decided to join the party on the same day she was asked to conduct the independent review by the leader's (Jeremy Corbyn's) office.
The BBC reports that Ms Chakrabarti made her decision in an effort to gain the "trust and confidence" of other Labour members although quite how this helps to reinforce her claim to be independent is beyond me.
Can you imagine the row that would ensue if the Conservatives or another political party behaved in this way?
Anti-Semitism inquiry leader Shami Chakrabarti joins Labour
BBC
UK Politics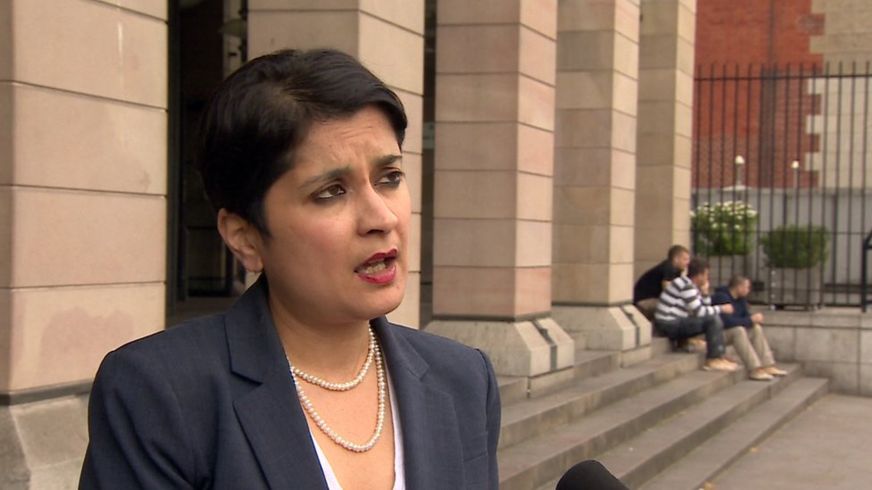 The leader of Labour's inquiry into anti-Semitism, Shami Chakrabarti, says she has joined the party in order to gain members' "trust and confidence".

But she said she would investigate "without fear or favour" and her recommendations would be "mine alone".

The independent inquiry was set up after MP Naz Shah and ex-London mayor Ken Livingstone were suspended amid anti-Semitism claims.

Islamophobia and other forms of racism will also be looked at.

The announcement of the review last month, alongside a new code of conduct on anti-Semitism, came as critics claimed the party leadership was not doing enough to combat the problem.

'Party's interests'

Ms Shah, the MP for Bradford West, was suspended after social media posts emerged in which she suggested Israel should be moved to the United States.

Mr Livingstone was then suspended after claiming Hitler supported Zionism, as he tried to defend her.

Ms Chakrabarti was political neutral in her previous job as head of campaign group Liberty.

Explaining why she joined Labour on the day she was asked to lead the review, she said: "This is a party looking at itself in the mirror and I wanted to have the trust and confidence not just of the Labour leadership but of party members."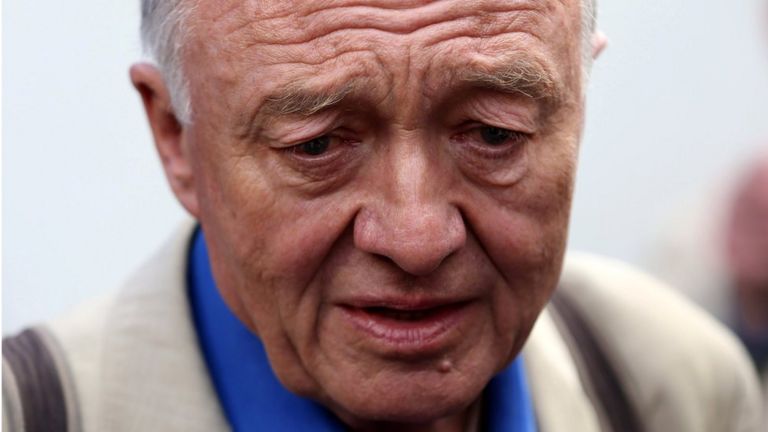 Image copyright - REUTERS Image caption - Ken Livingstone accused "embittered Blairites" of whipping up the anti-Semitism row

She said she wanted members to know the inquiry, which will report by the end of June, was "in the party's interests".

She added: "I consider myself to be independent. I do not think I am less independent for making absolutely clear that I share the values of the Labour Party constitution and will seek to promote those values in any recommendations and findings.

"It is a judgment call but I thought that was the most honest thing to do - to be clear that I was undertaking this because I do believe in the values of the Labour Party and want to see them promoted not just in the Labour Party but in the world."

Labour - along with other progressive parties - had to "openly look at itself in the mirror" and combat not only prejudice but also complacency, she added.

The inquiry will consult Labour members and supporters, as well as members of the Jewish community and other minority groups, she said, and could suggest changes to Labour's rules and procedures.

Ms Chakrabarti said she would seek submissions from Labour leader Jeremy Corbyn although she could not compel anyone to give evidence.

Labour peer Baroness Royall - who is already leading a review into anti-Semitism allegations including in the Oxford University Labour Club - and Professor David Feldman, director of the Pears Institute for the study of anti-Semitism, will be vice chairs.