Jeremy Corbyn's Labour Party became just a little bit more crazy with the news that a party activist has been suspended for challenging a policy which allows members to self-identity their own gender.
Labour suspends activist challenging gender self-identification policy

David Lewis stood for women's officer role claiming that he was 'a woman on Wednesdays'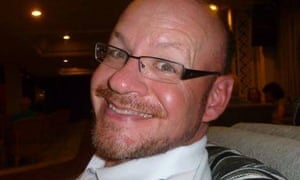 Labour has suspended an activist who attempted to stand as women's officer while claiming he identified as a woman "on Wednesdays", as the party's ruling body reaffirmed transgender women were eligible to stand on all-women shortlists.

Party sources said David Lewis, who was a candidate to be Basingstoke Labour party's women's officer, had been suspended pending an investigation.

Lewis said he had decided to stand for the role, which party rules say can only be held by a woman, in order to draw attention to Labour's policy of self-definition, where a person is recognised as a woman if they define themselves as such.

"I self-identify as a woman on Wednesdays, between 6.50am when my alarm goes off and around midnight when I go to bed," he told the Spectator. "My priority here is to inform the CLP, and maybe some other people, about what this policy means, about what happens when you say that someone's gender depends only on what they say and nothing else."

Before his suspension, Lewis said he had not expected to win selection as the party's women's officer. "I am hoping that my local party will be sensible," he said.

A party spokeswoman said it was "committed to upholding the principle of affirmative action for women" but said obvious abuse of the process would not be tolerated.
Man! I Feel Like A Woman (24/05/18)