The BBC reports on an ugly scandal with the US Marine Corps in which 30,000 active and retired marines shared compromising photos of female colleagues on Facebook.
Now the Marine Corps is taking the behaviour very seriously and has launched an investigation after condemning the Facebook group as "a direct attack on our ethos and legacy".
I'm sure they mean business, but how much harder is their task made by the boorish behaviour of their commander-in-chief Donald Trump who dismisses this kind of cowardly male bullying as 'locker-room' banter
http://www.bbc.co.uk/news/world-us-canada-39179287
US Marines accused of sharing nude photos of female colleagues

BBC US & Canada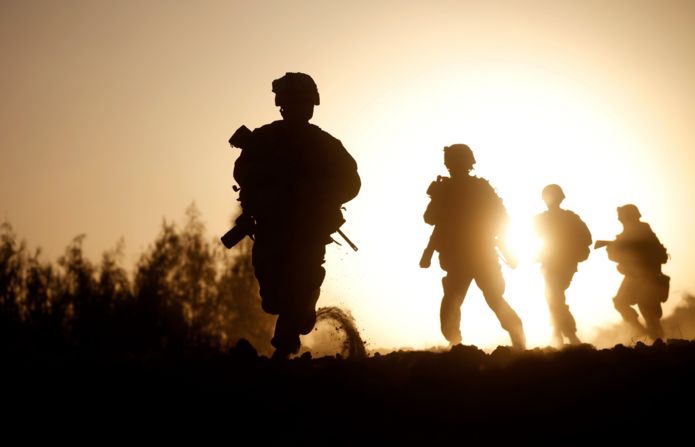 Image copyright - ASSOCIATED PRESS Image caption - Anonymous marines

The US defence department is investigating reports that a number of marines shared naked and semi-naked photographs of female colleagues on Facebook.

The pictures were posted within a members-only group called Marines United, and were accompanied by vulgar and highly aggressive sexual messages.

The group has now been closed down.

"[This] is a direct attack on our ethos and legacy," said top enlisted marine Sgt Maj Ronald Green.

The Naval Criminal Investigative Service (NCIS) has also launched an investigation.

"This behaviour hurts fellow marines, family members, and civilians," said Sgt Maj Green in a written statement.

The Facebook group included around 30,000 active and retired male marines.

Its activity was uncovered by The War Horse, a non-profit news organisation run by marine veteran Thomas Brennan.

In January, a Marines United member posted a link to a shared folder, hosted on Google Drive, which contained photos of numerous female marines in various states of undress, according to The War Horse report.

Members encouraged each other to find and upload more images, it said. They also identified the women by their names, ranks and units.

The Google Drive has been deleted, and Facebook and Google have closed social media accounts of those posting the images, following a Marine Corps' request.

The photo sharing began in the same month that the first US Marine infantry unit began receiving women.

Some of the photos are believed to have been taken surreptitiously. Other images are thought to have been consensual, but posted without permission.

The War Horse spoke with five of the women in the photographs. Two of them said they believed former partners might have leaked the images. Some said they worried their own accounts might have been hacked.

Lance Corporal Marisa Woytek told The Washington Post images were taken from her Instagram account and posted to Marines United page without her consent.

She said someone alerted her to the usage, and she found comments alluding to sexual assault and rape.

"Even if I could, I'm never reenlisting," Ms Woytek said. "Being sexually harassed online ruined the Marine Corps for me, and the experience."

Marine Corps spokesman Capt Ryan E Alvis said, "We are thankful that Thomas Brennan, a Marine veteran, notified the Marine Corps and NCIS about what he witnessed on the Marines United page. It allowed us to take immediate action to have the explicit photos taken down and to prepare to support potential victims."
Locker-Room Banter? (18/01/17)
Speaking at a press conference in the Kremlin the other day, Russian President Vladimir Putin had this to say about the incoming American President Donald Trump:

"This is an adult (Donald Trump) and, moreover, a man who for many years has organised beauty contests. He socialised with the most beautiful women in the world. I can hardly imagine he rushed to the hotel to meet our girls of lower social responsibility - even though they are the best in the world, of course."
Now you might put this kind of nonsense down as juvenile 'locker-room' banter, as Donald Trump has done himself, of course.
But if you ask me, President Putin's comments about Russian prostitutes being of "lower social responsibility" are hugely demeaning, particularly as he goes on to boast that "our girls......are the best in the world."
By the way it's worth remembering that while Donald Trump claims to be far too smart to be caught out by sophisticated spying equipment during his stay in Moscow, he was exposed for his "Grab 'em by the pussy" comments while wearing a lapel microphone while doing a TV show with the NBC presenter Billy Bush.
Sexual Predator (10/10/16)

"Grab them by the pussy" is locker-room banter according to Donald Trump, but it's not the kind of foul language or ugly mindset that you'd expect from a professional person never mind someone aspiring to become President of the United States.
So the race for the White House has been dragged into the world of sexual predators by the unguarded comments of the Republican nominee while his 'partner in crime', a TV presenter named Billy Bush, has been suspended by the NBC Today programme.
NBC has said there is "simply no excuse for Billy's behaviour and language on that tape", yet Trump carries on after issuing a perfunctory apology which completely ingress the fact that he was in a professional setting at the time and nowhere near a locker-room.
To their credit most of the Bush family have said they will not be voting for this buffoon and while Trump's poll ratings are taking a well-deserved hit, especially among women voters, I suspect there's much more to come in the days ahead.
http://www.bbc.com/news/uk-37605883
Billy Bush suspended by NBC after Trump tape emerges

BBC - Entertainment & Arts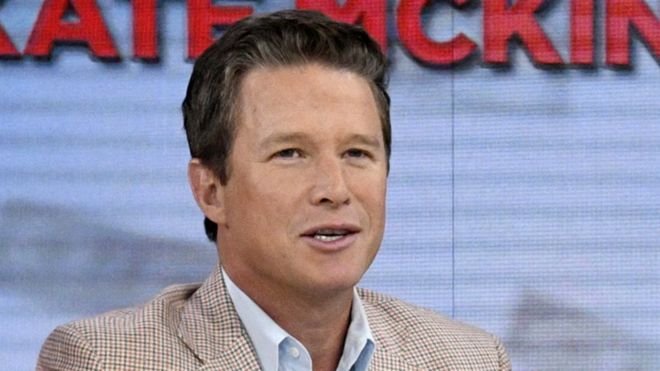 Image copyright AP Image caption - Billy Bush has said that he is "very sorry" for the 2005 remarks

US TV host Billy Bush has been suspended from NBC's Today show after a video tape emerged in which he and Donald Trump made lewd comments.

Today executive Noah Oppenheim wrote in a memo to the morning show's staff that there is "simply no excuse for Billy's language and behaviour on that tape".

Mr Bush has said he was "embarrassed and ashamed" at the remarks.

US presidential candidate Mr Trump has also apologised for the obscene comments made in the 2005 tape.

In the video, Mr Trump was on a bus talking to Mr Bush - then host of NBC's Access Hollywood - ahead of a segment they were about to record.

Mr Trump says "you can do anything" to women "when you're a star" and also brags about trying to grope and kiss women.

Mr Bush tells Mr Trump at one point "the Donald has scored" and also comments on a woman's "good legs".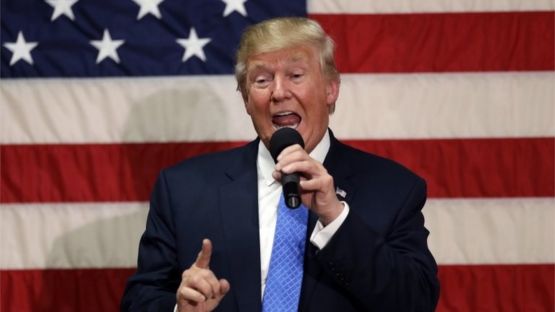 Image copyrightAPImage caption - Mr Trump has said the words "don't reflect" who he is

The presenter, who is the first cousin of former President George W Bush, has since said: "It's no excuse, but this happened 11 years ago - I was younger, less mature, and acted foolishly in playing along. I'm very sorry."

Top Republicans have condemned Mr Trump for the comments. His election rival Hillary Clinton called them "horrific".

The Republican party nominee has said "these words don't reflect who I am... I apologise".

Bush joined the Today team in August, having been anchor of Access Hollywood since 2009 and co-host of Access Hollywood Live since 2010.

Mr Oppenheim said that there would be a "further review" of the matter and did not say how long Mr Bush would be suspended for.