Jeremy Corbyn made Shami Chakrabarti an unelected peer in highly controversial circumstances and threw fuel on the fire by inviting Shami into his shadow cabinet just a few months after she joined the Labour Party.
Now it appears that Shami is hiring herself out for up to £5,000 a speech (via an agency which specialises in keynote after dinner speakers) while still serving in the shadow cabinet and picking up her £300 per day tax free allowance for sitting in the House of Lords.

Interesting that David Cameron barred his shadow cabinet from holding second jobs while in opposition, after coming under pressure from Labour, and that the former Labou leader Ed Miliband tried to ban MPs from all directorships and consultancies.
Nice work if you can get it though, never mind the target talking honest politics involved.
Labour Hypocrites (09/10/16)
Tom Harris wrote an excellent piece in The Telegraph the other day in which he called out some of the more blatant hypocrites within the Labour Party's ranks including Shami Chakrabarti and Diane Abbott.
Here's an extract of what Tom Harris had to say which is given even greater weight with the news that Shamii Chakrabarti is now shadow attorney general and that Diane Abbott has been promoted to shadow home secretary.
"It is perfectly acceptable and consistent for someone who benefited from a grammar school education subsequently to oppose grammar schools today, just as it's entirely reasonable for a someone whose university tuition fees were paid by the state in the 1980s to advocate tuition fees today.

"It's hypocrisy, or the perception of hypocrisy, that matters. Today, more than ever, the charge of double standards is one that is crippling to any political career. And there can be no more obvious case of hypocrisy than a politician who criticises others for choices that they themselves have made.

"Diane Abbott is probably the best example of this. The Hackney MP volubly criticised both Tony Blair and Harriet Harman for the choices they made in sending their children to selective state schools. And then, gloriously, deliciously, it emerged that Ms Abbott had sent her own son, not to a selective state school, but to a fee-paying public school.

"Somehow or other this champion of the Left survived where others might not have. Had she been more generous to her parliamentary colleagues in the first place, and not sought self-promotion on the back of their evident discomfort about the choices they were making on their children's behalf, if she had kept her own counsel then, when her own educational arrangements for her son finally and inevitably came to light, she might have been offered the same understanding and benefit of the doubt.

"There's one other slight problem for Corbyn's tacticians: what does it say about today's Left when it has more tolerance for the appointment to the Shadow Cabinet of an unelected peer who has chosen to send her kid to a private fee-paying school than it does for Owen Smith, Corbyn's recent challenger for the post of leader, a man who sends his children to a state comprehensive but who committed the even greater sin of having worked in the private sector for a pharmaceutical company?"
Read the full article via the link below to The Telegraph.
http://www.telegraph.co.uk/news/2016/10/03/shami-chakrabarti-is-not-a-hypocrite-for-sending-her-son-to-priv/
Shami Chakrabarti is not a hypocrite for sending her son to private school – but Corbyn might be one for appointing her



By TOM HARRIS - The Telegraph
Labour Party leader Jeremy Corbyn, alongside Inquiry chair Shami Chakrabarti, arrives to deliver a speech on Labour's anti-Semitism inquiry findings at Savoy Place, London

In my local Labour party there was once a rather quaint and, I think, welcome tradition that was maintained over a number of years. One of our local councilors, a barrister, was known to send his child to a private school. Rather than allow this blasphemy against left wing principles to become the trigger for full-blown class warfare, the chairman – a decent man who was himself a teacher and was utterly committed to the comprehensive principle – simply ruled out any discussion on the issue. Whenever there was any danger of the councilor being challenged on the decision he and his wife had taken on the education of their son, the chairman would call the speaker out of order and move onto the next business.

Whatever his own views – and I have no doubt at all that he took a dim view of the councillor's choices – our chairman respected the right of parents to make what they considered the best choices on behalf of their children; even where an elected representative makes such choices, they should not become political footballs.
'Shifty' Shami (28/09/16)
Andrew Neil succeeds in making Shami Chakrabarti sound shifty and evasive over her elevation to the House of Lords and her 'whitewash' report into allegations of antisemitism in Jeremy Corbyn's Labour party.
I still don't understand Shami Chakrabarti's reasons for joining the Labour party at such a sensitive, critical time and her stage behaviour can only full speculation that some kind of deal was done with the Labour high command.
Labour Leader's Tin Ear (06/08/16)

Labour's Tom Watson has his own impressive mandate being elected as deputy party leader at the same time as Jeremy Corbyn.
But in a further illustration of the terrible state of the Labour party, Tom Watson makes plain in this Guardian article his disagreement with Corbyn's bizarre decision to elevate Shami Chakrabarti to the House of Lords.
No doubt Corbyn supporters will support their man and ignore the obvious issues raised by the appointment, but the underlying problem is that the Labour leader has a 'tin ear' when it comes to building a team and striking a chord with the views of the wider electorate.
If you ask me there is something wrong with these people - they say one thing and then do another, and in Shami Chakrabarti's case it's quite remarkable she can even consider accepting a political honour.
http://www.theguardian.com/politics/2016/aug/05/tom-watson-criticises-shami-chakrabarti-peerage-nomination
Tom Watson criticises Shami Chakrabarti peerage nomination


Labour's deputy leader praises former Liberty chief but says timing of Corbyn's nomination is a mistake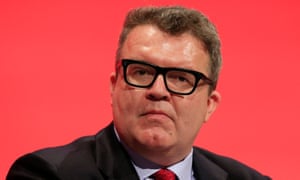 Tom Watson says he was not consulted on Chakrabarti's nomination by the Labour leader. Photograph: Jonathan Brady/PA

By Peter Walker and Rowena Mason - The Guardian

Labour's deputy leader, Tom Watson, has criticised his party's decision to nominate the human rights and civil liberties campaigner Shami Chakrabarti for a peerage, saying it was "a mistake" and that he had not been consulted.

"The timing is not great for the Labour party," Watson told BBC Radio 4's Today programme following Jeremy Corbyn's decision to put Chakrabarti forward, a move that has attracted condemnation from other Labour MPs.

"I wasn't aware, I wasn't consulted whether Shami was going in. I didn't know that we'd provided citations for this particular round, and I do think it's a mistake," Watson said.

The decision has also been criticised by the Board of Deputies of British Jews, which said it compromised the independence of an inquiry into antisemitism in the party, recently headed by Chakrabarti for Labour.

Marie van der Zyl, the group's vice-president, said: "It is beyond disappointing that Shami Chakrabartihas been offered, and accepted, a peerage from Labour following her so-called 'independent' inquiry.

"The report, which was weak in several areas, now seems to have been rewarded with an honour. This 'whitewash for peerages' is a scandal that surely raises serious questions about the integrity of Ms Chakrabarti, her inquiry and the Labour leadership."
Strange Behaviour (05/08/16)
Less than a year ago Jeremy Corbyn had told Channel 4 News that he saw "no case" for appointing new peers, while only this week Labour's deputy leader, Tom Watson, urged the party to boycott new appointments to the House of Lords.
But now we learn that Jezza has eaten his own words and ignored the advice of his own (elected) deputy by nominating Shami Chakrabarti as a Labour peer, as part of David Cameron's controversial honours list following his resignation as Prime Minister.
Shami Chakabarti headed up the recent inquiry into anti-Semitism within the Labour party, but the curious thing is that she became a Labour party member only after being offered this job which I wrote about at the time - see post below dated 17 May 2016.
So on hearing of Ms Chakrabarti's appointment to the House of Lords, I have to ask myself if the two events are connected.
Because before a person can be nominated to sit in the House of Lords as a Labour peer they have to be, first of all, an individual Labour party member.
Party On, Dude (17/05/16)
Now here's a bizarre news story about the person leading the inquiry into claims of anti-Semitism within the Labour Party, Shami Chakrabarti.
Apparently Shami decided to join the party on the same day she was asked to conduct the independent review by the leader's (Jeremy Corbyn's) office.
The BBC reports that Ms Chakrabarti made her decision in an effort to gain the "trust and confidence" of other Labour members although quite how this helps to reinforce her claim to be independent is beyond me.
Can you imagine the row that would ensue if the Conservatives or another political party behaved in this way?
Anti-Semitism inquiry leader Shami Chakrabarti joins Labour
BBC
UK Politics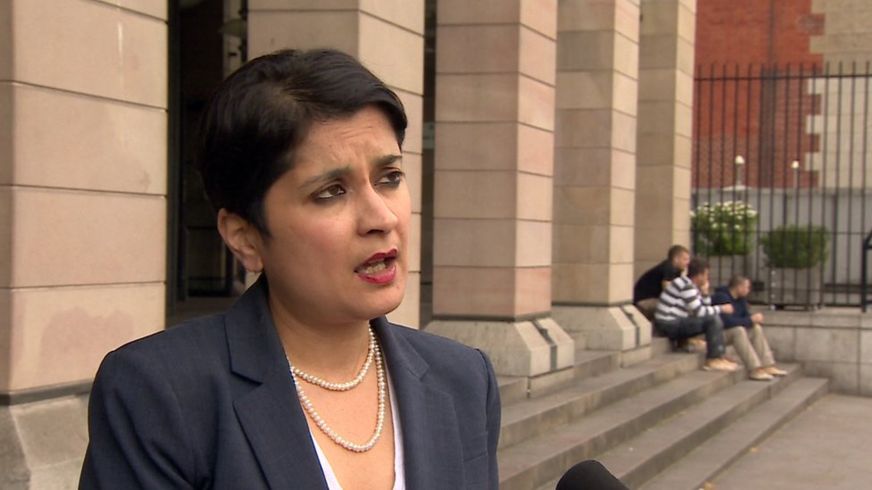 The leader of Labour's inquiry into anti-Semitism, Shami Chakrabarti, says she has joined the party in order to gain members' "trust and confidence".

But she said she would investigate "without fear or favour" and her recommendations would be "mine alone".

The independent inquiry was set up after MP Naz Shah and ex-London mayor Ken Livingstone were suspended amid anti-Semitism claims.

Islamophobia and other forms of racism will also be looked at.

The announcement of the review last month, alongside a new code of conduct on anti-Semitism, came as critics claimed the party leadership was not doing enough to combat the problem.

'Party's interests'

Ms Shah, the MP for Bradford West, was suspended after social media posts emerged in which she suggested Israel should be moved to the United States.

Mr Livingstone was then suspended after claiming Hitler supported Zionism, as he tried to defend her.

Ms Chakrabarti was political neutral in her previous job as head of campaign group Liberty.

Explaining why she joined Labour on the day she was asked to lead the review, she said: "This is a party looking at itself in the mirror and I wanted to have the trust and confidence not just of the Labour leadership but of party members."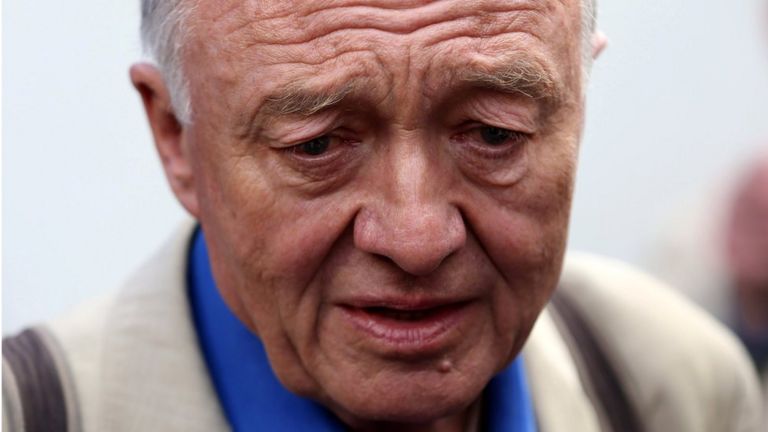 Image copyright - REUTERS Image caption - Ken Livingstone accused "embittered Blairites" of whipping up the anti-Semitism row

She said she wanted members to know the inquiry, which will report by the end of June, was "in the party's interests".

She added: "I consider myself to be independent. I do not think I am less independent for making absolutely clear that I share the values of the Labour Party constitution and will seek to promote those values in any recommendations and findings.

"It is a judgment call but I thought that was the most honest thing to do - to be clear that I was undertaking this because I do believe in the values of the Labour Party and want to see them promoted not just in the Labour Party but in the world."

Labour - along with other progressive parties - had to "openly look at itself in the mirror" and combat not only prejudice but also complacency, she added.

The inquiry will consult Labour members and supporters, as well as members of the Jewish community and other minority groups, she said, and could suggest changes to Labour's rules and procedures.

Ms Chakrabarti said she would seek submissions from Labour leader Jeremy Corbyn although she could not compel anyone to give evidence.

Labour peer Baroness Royall - who is already leading a review into anti-Semitism allegations including in the Oxford University Labour Club - and Professor David Feldman, director of the Pears Institute for the study of anti-Semitism, will be vice chairs.