I've not managed to catch Prime Minister's Questions (PMQs) at Westminster recently although I enjoyed this sketch by John Crace in The Guardian in which he describes the gladiatorial contest as a clash between Hopeless and Hapless.
https://www.theguardian.com/politics/2016/oct/26/when-hopeless-met-hapless-how-corbyn-and-may-failed-at-pmqs
When Hopeless met Hapless: how Corbyn and May failed at PMQs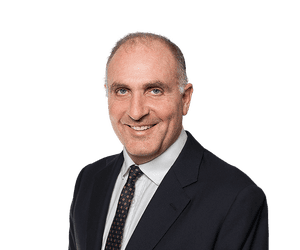 By John Crace - The Guardian

Labour leader missed open goal on May seeming less gung-ho about Brexit than she's made out while PM's put-downs were akin to playground 'Your Mums'

When Hopeless met Hapless. For a man who fought so hard to retain his leadership of the Labour party, Jeremy Corbyn seems peculiarly uninterested in challenging the Tories on anything very much. Heathrow? Not that bothered. Brexit? Bit of a hassle, but still not that bothered. Child refugees? Obviously not that great, but still not particularly bothered. On almost every big issue of the last few weeks, Hopeless appears to have taken a Trappist vow of silence.

Hopeless ought to have been racing to his seat in anticipation of this week's prime minister's questions. The overnight revelations that Theresa May was a good deal less gung-ho about Britain leaving the single market than all of her recent Brexit statements had suggested presented him with an open goal. And if he somehow managed to blast the ball into row Z, he would at least have another go by exposing the hypocrisy of the prime minister cosying up to a cabal of Goldman Sachs bankers while claiming to be leading a government for the many, not the few. Surely Hopeless couldn't miss twice in a row?

Apparently he could. With all the mainstream media – boo, hiss – barred from his office, Hopeless managed to miss the main story of the day so he chose to use the first of his questions to ask a rather vague question he'd thought up moments before entering the chamber. "Could the prime minister be a little bit clearer about what she means by Brexit?" he gently inquired.