I watched last night's BBC Scotland programme 'Lies, Laws and the Bin Lorry Tragedy' and think its fair to say that it painted a very sorry picture of the Crown Office and Procurator Fiscal Service (COPFS).
The families of the dead and injured had no reason to complain about their treatment at the hands of COPFS, other than the fact that they genuinely feel misled and let down by a service that is supposed to be protecting the public interest.
All I can say is that I've had personal experience of COPFS and I came away thinking that it's a dysfunctional and unaccountable organisation, remote and detached from the very people it is supposed to serve.
Bin lorry families 'feel misled by Crown'



BBC Glasgow & West Scotland

Image copyright - PA/Cascade News - Image caption - The bin lorry driver Harry Clarke lost consciousness at the wheel before the lorry careered through Queen Street and George Square and crashed into a hotel



Relatives of some of those who died in the Glasgow bin lorry crash have accused the Crown of misleading them.

Two families have questioned whether the Crown Office was aware of all the evidence when they made the decision not to prosecute driver Harry Clarke.

They said Crown official David Green told them just weeks after the decision that Mr Clarke previously had a one-off faint in a hot canteen, when in fact it had happened at the wheel of a bus.

The Crown Office has denied the claims.

In a statement, the Crown Office said it was aware that Mr Clarke had fainted on a bus when it decided not to prosecute and that all evidence was disclosed to families before the Fatal Accident Inquiry (FAI).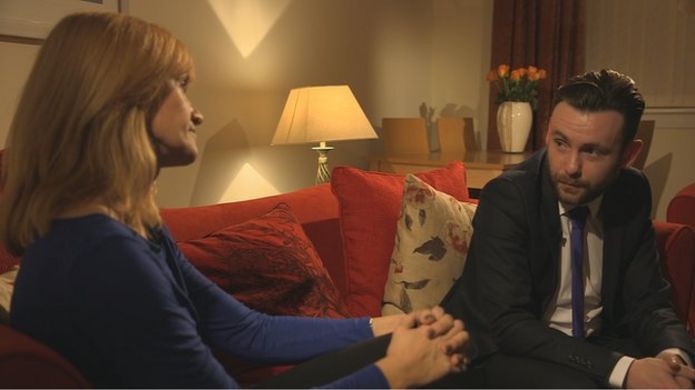 Image caption - Jackie Morton's son, Adam Russell, said he learned about a different version of the blackout weeks after his meeting with the Crown



The claims are made by the families, who are speaking publicly for the first time in a BBC Scotland investigation Lies, Laws and the Bin Lorry Tragedy, which will be broadcast at 19:00.

The crash killed Erin McQuade and Jack and Lorraine Sweeney, from Dumbarton, West Dunbartonshire, Stephenie Tait, 29, and Jacqueline Morton, 51, both from Glasgow, and Gillian Ewing, 52, from Edinburgh. Another 15 people were injured.

The FAI into the 22 December George Square crash, which killed six people and injured 15, heard that Mr Clarke had previously fainted at the wheel of a bus, in April 2010.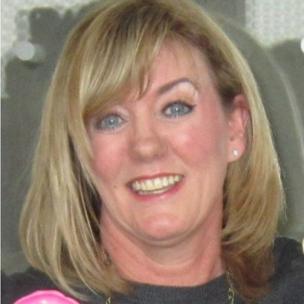 Image caption - Mother-of-two Jackie Morton worked for HMRC



First Bus managers knew about the incident but his subsequent employer, Glasgow City Council, and the DVLA did not. Mr Clarke told his own GP that he fainted in a hot canteen at work, with no warning signs.

The BBC documentary heard from relatives of Jackie Morton and Gillian Ewing, who have accused the justice system of failing them.

Ms Morton's son, Adam Russell, attended a meeting with Crown Official David Green just over two weeks after the Crown decided not to prosecute Harry Clarke.

As head of the Scottish Fatalities Investigation Unit, Mr Green had been involved in the Crown's response to the tragedy from an early stage.

He held separate face-to-face meetings with all the victims' families to explain the decision not to prosecute, which was made by independent Crown Counsel.

Adam Russell said: "David Green proceeded to tell us that Mr Clarke had had a one-off episode which occurred in April 2010 whereby he'd fainted in a canteen, in a hot environment, and this was a one-off event."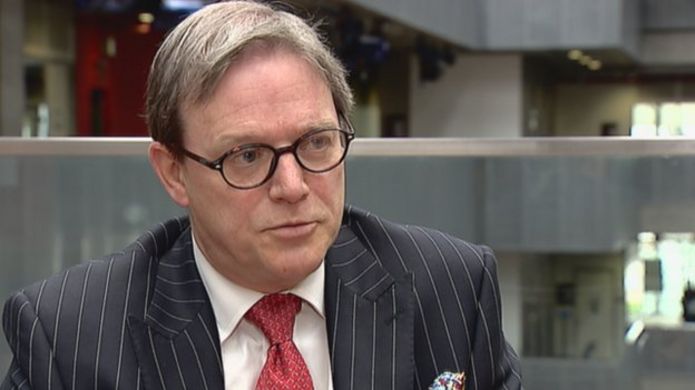 Image caption - Crown Official David Green met with families to explain Crown Counsel's decision not to prosecute Harry Clarke



Mr Russell said that some weeks later, his lawyers were sent productions from the Crown and he learned a different version of the blackout - that Harry Clarke had fainted at the wheel of a bus.

Where the faint took place is significant because of different requirements to notify the authorities.

If the faint was in a hot canteen while standing waiting for lunch, it could be classified by the DVLA as a simple faint, which means the authorities do not have to be notified.
Missed significance

But if a driver blacked out while sitting, and if they lost consciousness at the wheel, then they would have to notify the DVLA, and could have their licence restricted.

Mr Russell said he was suspicious that the Crown Office had missed the significance of Mr Clarke's bus faint when they made the decision not to prosecute, so he put in a complaint.

A Crown Office letter responding to that complaint said David Green did not "recall having made reference to an incident in a canteen", although his colleague "thinks he may have done so".

Robyn and Lucy Ewing, the daughters of Gillian Ewing, also met Mr Green in mid-March.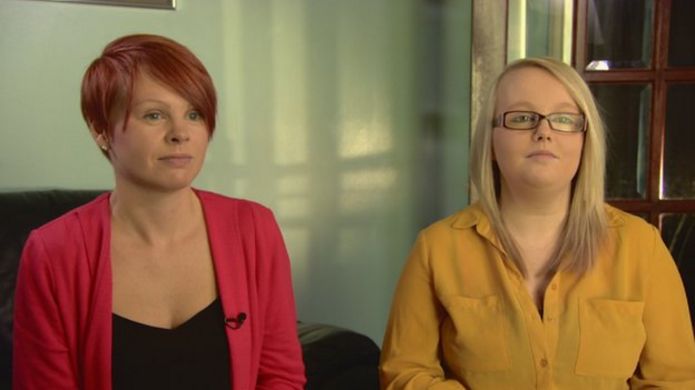 Image caption - Robyn and Lucy Ewing said they felt let down by the justice system



Lucy Ewing, who was with her mother when she was hit by the bin lorry, said: "We were specifically told he passed out in a canteen. No mention of on a bus."

The relatives of Gillian Ewing and Jackie Morton are not the only families who are certain Mr Green made no mention of a loss of consciousness on a bus in that March meeting.

All of the victims' families have confirmed to the BBC that he only mentioned a loss of consciousness in a canteen.

Lucy Ewing said Mr Green had also told them during the meeting that Mr Clarke had ticked "No" when asked if he had suffered blackouts or dizziness on his DVLA HGV renewal form in 2012.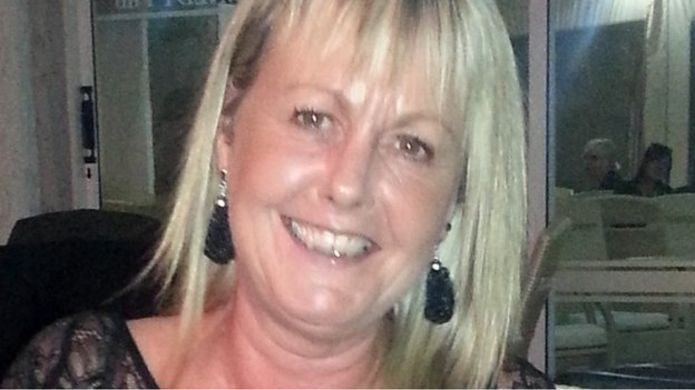 Image caption - Gillian Ewing was walking to Queen Street station with daughter Lucy when she was struck by the lorry



Lucy told the BBC: "I said, 'So he lied.' David Green said, 'No - he didn't tell the truth.'

"I said, 'That's the exact same thing as lying.' And I was promptly told, 'The thing you don't know about Mr Clarke is he's a fat, uneducated man from the west of Scotland and doesn't know any better.'

"Now I'm not defending Harry Clarke, but that's not a very nice thing to say about anybody, and it's not very professional either. It's what we were told as to why he ticked 'No' on a form instead of ticking 'Yes'."

Robyn Ewing added: "It also suggests that there are different standards of criminality depending on how smart you are.

I am sorry for any anguish that was caused by the actions of my officersCh Supt Andy Bates, Divisional commander for Greater Glasgow

"So, because I've been to university, I wouldn't get away with ticking a form wrong, because I would know better - but if I hadn't then I'm allowed leeway on getting these things right? That doesn't make any sense."

David Green declined an interview. In a statement, the Crown Office said: "Our official was fully aware of the evidence that the driver had a previous faint on a bus at the time he met the families.

"That evidence was contained in the driver's medical records and known at the earliest stage of the investigation and, following the decision to hold a Fatal Accident Inquiry, was provided to the families' lawyers so that they were aware of it well in advance of the inquiry beginning.

"As we have repeatedly made clear, the decision not to prosecute the driver was taken by independent Crown Counsel who was in full possession of all relevant information."

It also said: "The officials who met with the nearest relatives in March 2015 have extensive experience over many years in dealing with the complexities of such investigations and in discussing them with bereaved and distressed families.

"They categorically deny using the offensive terms which you have attributed to them."

The programme heard claims of police insensitivity in dealing with the families in the aftermath of the crash.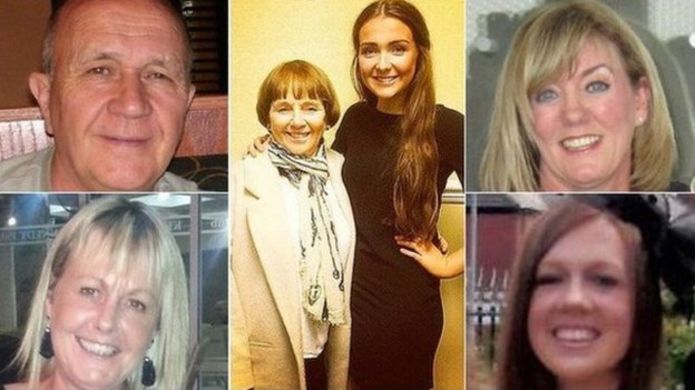 Image caption(Clockwise from top left) Jack Sweeney, Lorraine Sweeney, Erin McQuade, Jacqueline Morton, Stephenie Tait and Gillian Ewing were killed in the crash

Robyn Ewing said that when her family were waiting in the city chambers for news, a policeman came in and said, 'We've just heard back from all the hospitals and we can confirm that your mum is not on the list of people who are in the hospital, therefore she must be one of the ones in the morgue.'

She said: "That is how we were told. That was pretty much the exact words. In the morgue. So it wasn't, 'Unfortunately… I'm sorry but…' It was, 'Your mum's in the morgue.'

Adam Russell said he was also told by police on the night of the crash that there was a possibility his mum was "at the square" because she was not in any of the hospitals.

"I said "What do you mean, she's at the square?"

"She said, 'There's a possibility she could be one of the victims that's lying at George Square. Would you like us to send a colleague over to speak with you? They wouldn't be able to get there until about twelve o'clock at night. Or would you rather just leave it until tomorrow?'

"And I said, 'Well, obviously I want to find out what's happened to my mum. Could you send a colleague out now, please?'"

In a statement, Ch Supt Andy Bates, divisional commander for Greater Glasgow, said: "Co-ordinating and leading the multi-agency response to a major incident such as this is extremely difficult.

"Everyone is affected and many who respond do so under extreme pressure. I am sorry for any anguish that was caused by the actions of my officers and would like to reassure those affected that we have learned from this experience."