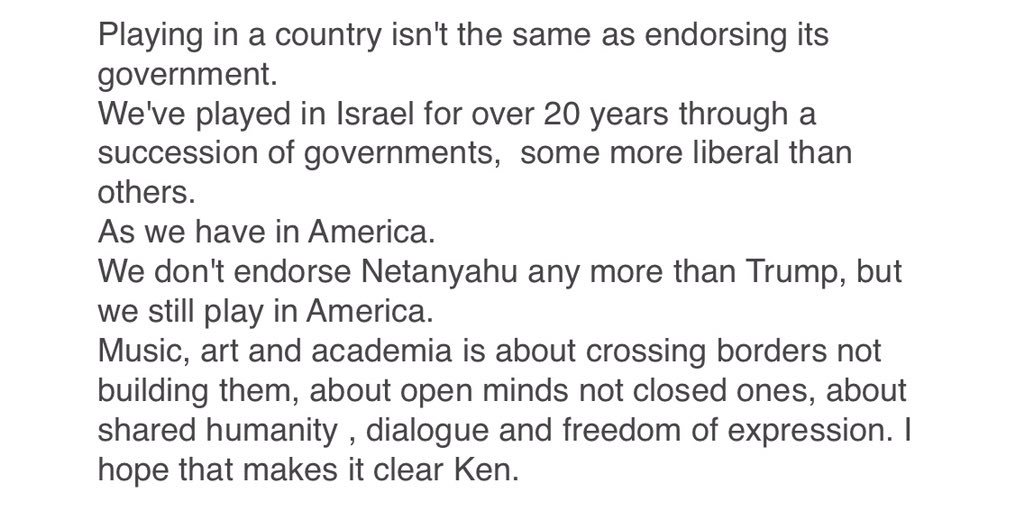 Thom Yorke of Radiohead puts the self-righteous Ken Loach firmly in his place after the film director attacked the band's decision to play in Israel.
Ken Loach is a great fan of Jeremy Corbyn, of course, and only joined the party recently after years of supporting 'Respect', 'TUSC' (Trade Union and Socialist Coalition} and latterly 'Left Unity'.
Twitter has been taking great delight in posting out that Loach's latest movie 'I, Danie Blake' is currently playing in Tel Aviv!