The Guardian reports that the Labour Party is trying to rip up its 'Brexit Playbook' by adopting a more aggressive stance against the Government's plans which has been absent so far under Jeremy Corbyn's leadership.
Whether this will last is anyone's guess since the leader's office is in charge of Labour's manifesto and Corbyn is widely regarded as being ideologically opposed to the European Union (EU) and in the same political space as the Conservatives, albeit for different reasons.
So a battle is underway between Labour's shadow Brexit secretary, Keir Starmer, and the party leader Jeremy Corbyn - who will win is anyone's guess with the Labour leader making things up as he goes along as he did the other day over Labour's support for Trident, for example.
Meanwhile Tony Blair has entered the Brexit arena again with an opinion piece for The Guardian in which he demonstrates that the has lost none of his ability to analyse a problem and lay out a potential way forward.
Read the two articles via the links to the newspaper below.
https://www.theguardian.com/politics/2017/apr/24/labour-vows-to-rip-up-and-rethink-brexit-white-paper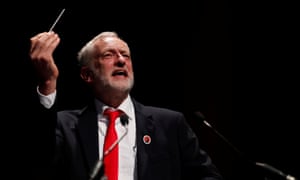 Labour vows to rip up and rethink Brexit white paper



Shadow Brexit secretary says party accepts referendum result but wants to UK to be partners with EU members

By Anushka Asthana - The Guardian

Labour has said it would scrap the Brexit white paper and replace it with new negotiating priorities with the emphasis on keeping the benefits of the single market and customs union.

Keir Starmer, the shadow Brexit secretary, will set out the plans alongside a pledge to unilaterally guarantee existing rights for all EU nationals as part of the party's election manifesto, hastily being put together following the snap election announcement last week.

In a speech in Westminster on Tuesday, the Labour frontbencher will insist that his party has accepted the referendum result but wants to build a close relationship "not as members, but as partners".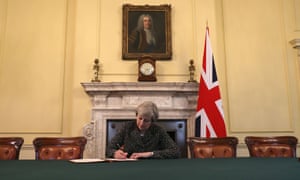 The way to fight the Tories in June's election is to turn Brexit against them