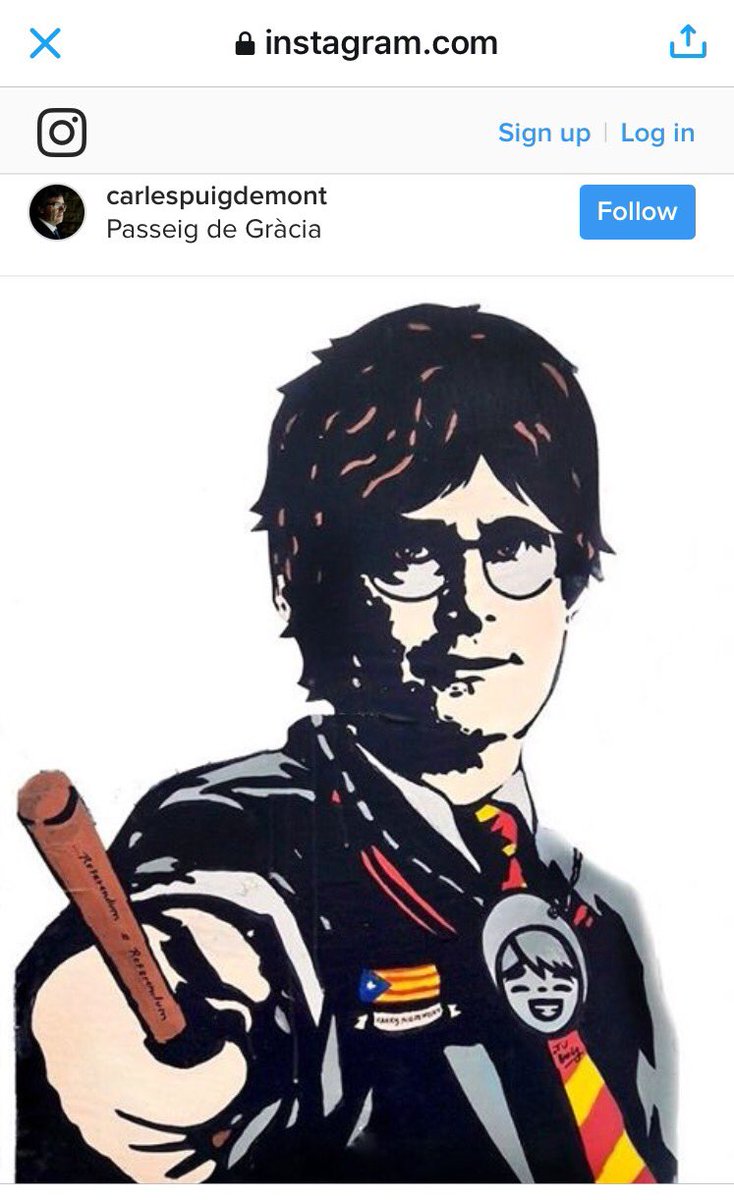 Carles Puigdemont is a former journalist, a Catalan nationalist and current president of the Generalitat (regional government) of Catalonia.
Now casting yourself as Harry Potter on your own Instagram page takes a bit of bottle for a politician, if you ask me.
But just like the young wizard, Puigdemont really does have a bad scar on his head courtesy of an old motorbike accident, if I remember correctly, which I think might also explain his unruly 'mop' of hair.