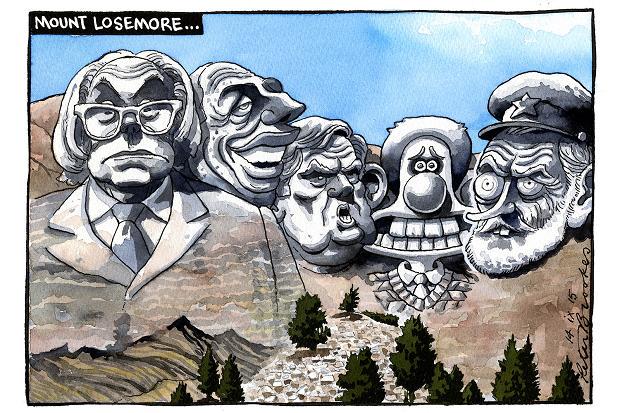 Team Corbyn has been spinning furiously that his party's terrible showing in the polls has nothing to do with the Labour leader.
Strangely, Labour Baroness Shami Chakrabarti (an unelected peer) appeared on the BBC's Andrew Marr show earlier today to explain the disaster in Copeland and help the party reconnect with its working class roots.
All of which reminded me of this cartoon The Times cartoonist Peter Brookes.