The Scottish Government has acted decisively by sacking the board of Glasgow's Clyde College where, incredibly, the college principal has been suspended for the past 8 months.
Quite tight too, if you ask me and in case you didn't know the new chair of the board, Alex Linkston, is the retired chief executive of West Lothian Council, if it's the same person I'm thinking of at least.
Board and chairman removed at Glasgow Clyde College



BBC Glasgow & West Scotland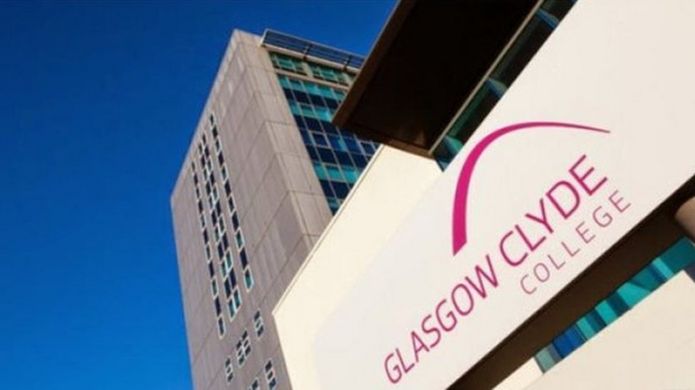 Image copyrightGoogle

The chairman and governing board of Glasgow Clyde College have been removed by the Scottish government.

Ministers said they had taken action following "repeated incidences of failure relating to governance".

The college's principal, Susan Walsh, has been suspended by the board since February on full pay, pending a review.

The government has appointed new board members and named former West Lothian Council chief executive Alex Linkston as the new chairman.

Some members of staff and students had claimed that Ms Walsh had a robust management style, but others praised her performance and dedication and denied there was a culture of bullying.

This is the first time that the government has used its powers to remove a college's chairman and board.

Glasgow Clyde College, which was established two years ago, employs about 1,000 people. It has three separate large campuses in Langside, Anniesland and Cardonald.
Image caption - College princpial Susan Walsh was suspended in February

Education Secretary Angela Constance will make an emergency statement to parliament later

She said the outgoing board had "failed to discharge its duties on a number of counts".

These included "breaching clear rules on expenditure limits, allowing its relationship with student representatives to break down, and failing to investigate governance concerns raised by the principal before her suspension".

Ms Constance added: "Having considered all the information, and taken into account what is in the best interests and needs of students and staff at the college, I am clear that a new board is needed to take Glasgow Clyde College forward.

"I am confident the new board will act quickly to forge a positive relationship with its 27,000 students and staff so the college can fully focus on supporting learners to achieve their ambitions and ensuring the institution plays a key role in the life of Glasgow, its people and its economy."

The new board members are:
Sandra Heidinger, director of human resources at University of Strathclyde

Michael Yuille, currently non-executive director of YPeople, chairman of the former Clydebank College and Regional Lead for West College

David Newall, university secretary at the University of Glasgow

Gordon McGuiness, head of industries and enterprise networks at Skills Development Scotland and chairman of the former Reid Kerr College

Alex Muirhead, development director, Ecosse Regeneration Management Ltd, and chairman of the former Motherwell College

Gill Troup, leadership and management consultant, former senior civil servant, and former member of the Scottish Funding Council.
New board chairman Alex Linkston said: "I am very pleased to take on this role.

"Public confidence in the governance of the college is essential to its success.

"I'm looking forward to working with the new board, students and staff to ensure it is well run and delivers the best possible outcomes for all those studying, working and engaging in other ways with the college."

A statement issued by the college said: "The college was informed today of steps the Scottish government have taken to remove the Chair and some members of the current Board of Management.

"An interim Chair and Board members have been appointed and senior college staff will work closely with them, as they take up their roles in ensuring that appropriate arrangements are in place for the future governance of the college."

Teachers' union the EIS said it noted that the Scottish government had "taken action to attempt to address a complex situation related to the management and governance of Glasgow Clyde College".

It added: "The EIS-FELA branch at the college will now wish to consider the impact of this change while seeking to ensure that lecturers and students are properly supported through this challenging time."