Frances O'Grady is the general secretary of the British TUC (Trades Union Congress), but worked previously for the Transport and General Workers Union before the TGWU evolved into Unite, following a series of union mergers and takeovers.
So, Frances has some experience of the '
real world' (unlike some of her male predecessors) before taking up her role as the voice of the UK's trade union movement.
But I have to say that Frances' words on the gender pay gap, as reported by the BBC, are a huge disappointment, especially the bit about publishing this information being a "start" and that employers had to look at the problem and "do something meaningful about it".
First of all, some of us (like A4ES) have been 'doing something about it for years', often in the teeth of local opposition from trade unions which are affiliated to the TUC and Scottish TUC.
Not just that, in many cases the difference in pay has been negotiated and defended by the same trade unions that call the shots at the TUC and Scottish TUC: GMB, Unison and Unite.
I think I'll send Frances some article from the blog site which tell the tale of my fight with Labour-run South Lanarkshire Council all the way to the UK Supreme Court to get hold of information about the huge pay differences between male and female council jobs - pay gaps which had been negotiated and agreed locally with tame, in-house trade unions.
No wonder union members deserve an independent complaints process to look at cases where individuals are dissatisfied with the 'service' and representation they receive (or don't receive) from their own trade unions.
Gender pay gap details to include bonuses

BBC UK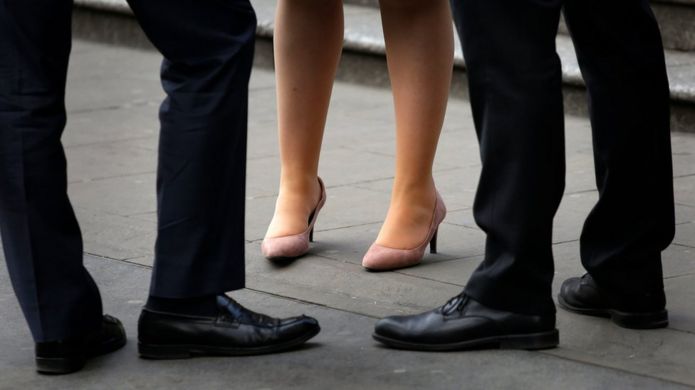 Image copyright - PA Image caption - A significant pay gap opens up between men and women who are over 40

Larger employers will have to publish the amount men and women are awarded in bonuses as part of proposed legislation to reduce the gender pay gap.

The planned regulations will apply to businesses in England, Wales and Scotland with more than 250 employees.

The Chartered Management Institute said the new legislation would "force transparency" on companies.

The TUC said the measures should include medium-sized businesses and come with fines for non-compliance.

The new legislation will also mean the public sector will have to publish gender pay information in line with employers in the private and voluntary sectors, who already have to do so.

The government also wants to see women on the boards of all the UK's top 350 companies.

'Bias can creep in'

Latest figures show overall women in the UK earn 19% less than men.

Up to the age of 40, there is very little difference between the earnings of men and women.

But beyond that age, when more women are likely to have taken time out to raise families and work part-time, there is a significant gap.

Women and equalities minister Nicky Morgan said business had made progress but it should "appal us" that, 100 years on from the suffragette movement, "we still don't have gender equality in every aspect of our society".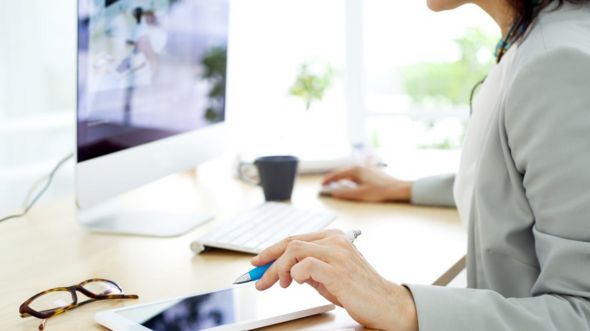 Image copyright - Thinkstock

Chartered Management Institute chief executive Ann Francke said bonus gaps were "one of the biggest drivers" of gender pay discrepancy, particularly at senior levels.

"Bonuses are also where gender bias can creep in easily as they are amongst the least transparent forms of pay," she said.

"There's a tendency to reward those in our own image or to think that because men may be the 'main breadwinners' they deserve higher bonuses.

"And men often negotiate harder or trumpet their achievements more readily."

She told BBC Radio 5 Live the new legislation would mean many companies were going to say, "I didn't know we had a problem but we do".

She also said that while some pay discrepancies were down to women taking a more flexible approach to their careers, "that should not derail those careers, and nor should it impact their pay when they are in those full-time roles".

'Guaranteed rights'

CBI director for employment and skills Neil Carberry said eradicating the gender pay gap was an important goal, but reporting must be "relevant to each company rather than a box-ticking exercise".

TUC general secretary Frances O'Grady said publishing the information was a "start" - but employers needed to look at why women were still being paid less than men and "do something meaningful about it".

In July, Prime Minister David Cameron pledged to end the gender pay gap within a generation, but Labour called for "action not words" on equality.

Shadow women and equalities minister Kate Green said the gender pay gap was nearly 20% above the European average.

"British women don't need warm words - we need guaranteed rights at work, properly enforced."

Sophie Walker, of the Women's Equality Party, pointed out that the Equal Pay Act was 45 years old.

"So it's terribly important that the government gets on with this... so we can actually get this antiquated and not terribly helpful piece of legislation to work the way it was supposed to."