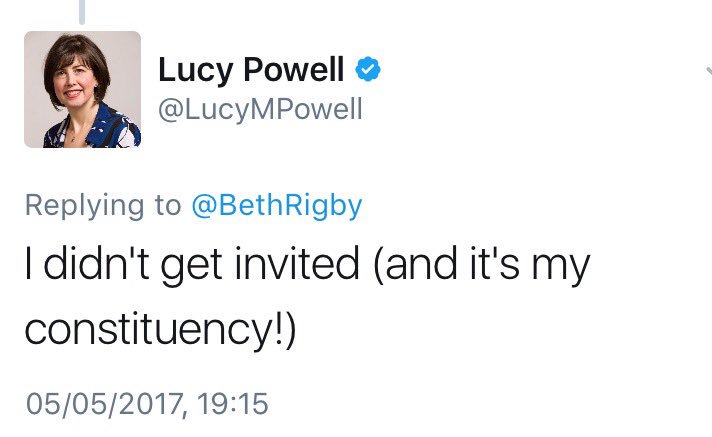 Jeremy Corbyn dashed up to Manchester for a post-section rally with left-wing supporters to celebrate Andy Burnham's victory in the race to become the Greater Manchester 'metro mayor'.
But the winning candidate failed to appear, preferring instead to celebrate with his own supporters elsewhere and just to show what an unpleasant lot the Labour leadership is these days - the local MP Lucy Powell didn't even get an invite to the Corbyn rally.
Jezza just doesn't seem to have the knack of winning friends and influencing people.