Jonathan Freedland wrote an excellent article for The Guardian the other day in which he pointed out that only once before in its history has an American President sacked the director of the Federal Bureau of Investigation (FBI).
Yet the last time it happened it was for a an obvious, non-partisan reason - rather than self-preservation of the President himself.
"But to focus on any of these points, no matter how appalling, is to stray from the heart of the matter: that a president has sacked the head of the FBI in the midst of an active investigation into that president and his team. Comey was investigating the Trump campaign over alleged collusion with Russia – and Trump has fired him.

"To the naked eye, that looks like obstruction of justice. It is quite true that a US president has the power to fire an FBI director. But it has only happened once before. (Bill Clinton dismissed William Sessions in 1993 for using a government plane for private business.) That's because, as Harvard's Prof Noah Feldman argues, the secure tenure of the FBI director has been understood as an inviolable norm, part of America's unwritten constitution – designed to safeguard the independence of law enforcement from political interference."
Read the full piece via the link below to the
newspaper.
https://www.theguardian.com/commentisfree/2017/may/10/trump-sacking-comey-fbi-director?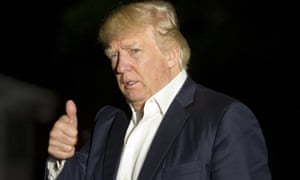 If you'd got complacent about Trump, let Comey's sacking shake you out of it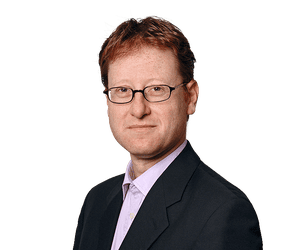 By Jonathan Freedland - The Guardian

For a president to sack an FBI director who is investigating their links to a hostile foreign power is abnormal to the point of absurdity

Immediately after Donald Trump's inauguration as president in January, the word of the hour was "normalisation". That, Trump's opponents agreed, was the danger to be resisted: the prospect that people would soon grow used to the Trump presidency – that, despite everything, it would somehow come to seem normal.

Over the 110 days since, normalisation has indeed looked possible. Partly through simple fatigue, Trump actions that should bring outrage – the egregiousconflicts of interest, the naked use of public office to advance private business interests, the coddling of dictators – often produce instead a weary shrug. It's hard to maintain a permanent state of fury, and so Americans and those watching from around the world have risked becoming inured to what is, in fact, a deeply abnormal presidency.

And then something comes along that is so big and so shocking, it snaps you out of your slumber. The sacking of FBI director James Comey is, for the moment at least, one of those events.