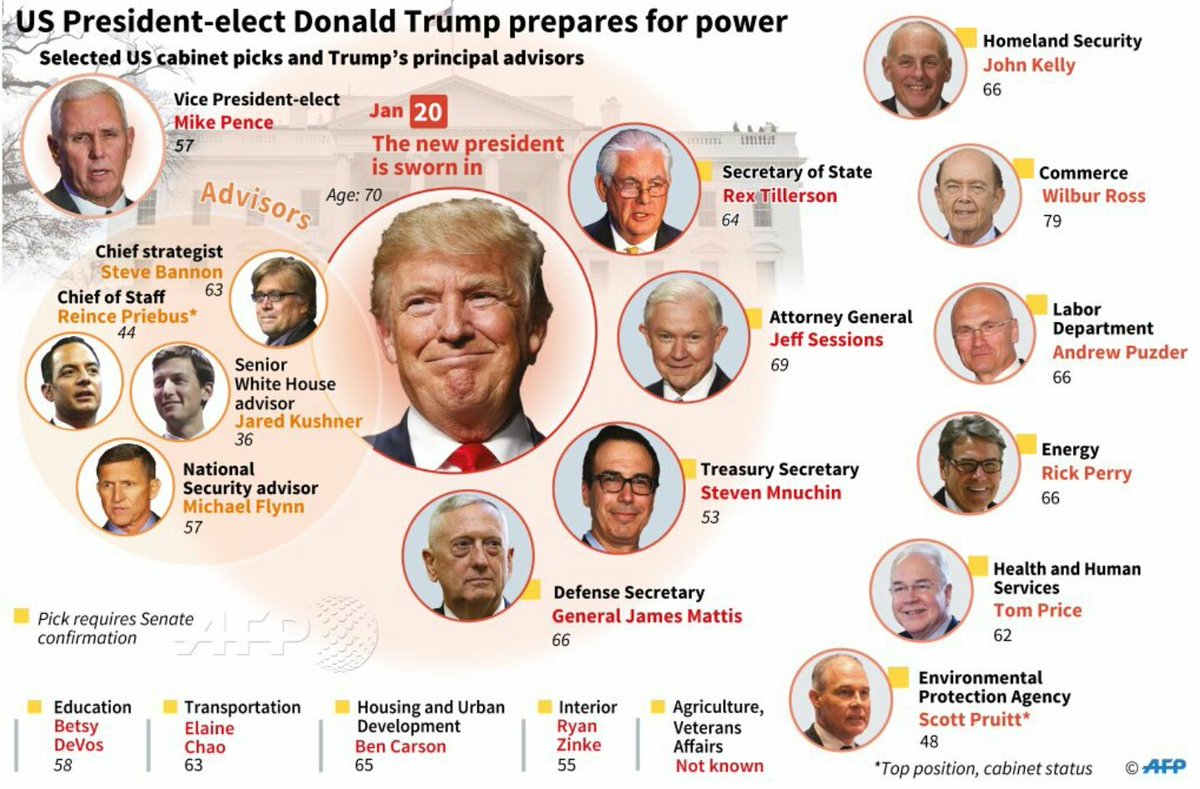 Donald Trump's new government has a very old-fashioned 'boys' club' feel if you ask me with only two women in the 21 positions shown in this chart.
Neither of the two women appointed so far occupy really senior positions which are all held by men.
So I wonder whether its fair to say that the President-elect is a bit of a misogynist, unless he's talking about 'test and ass' of course?