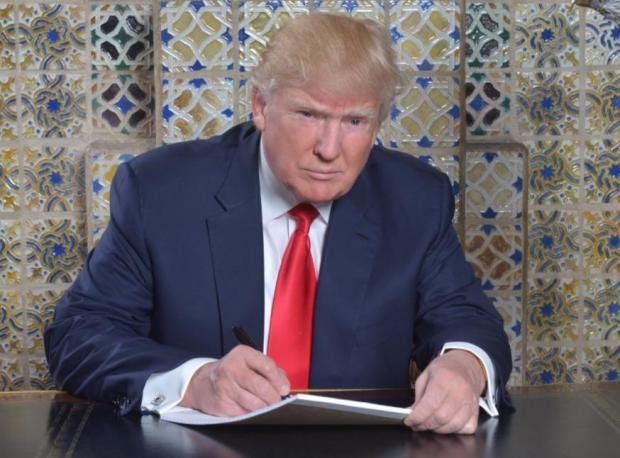 Here's a photo of the President Donald Trump showing off the new colouring book he received as a Christmas present.
At first, I thought this was the new 'waxwork' of Donald Trump which has replaced President Obama in Madame Tussaud's museum in London, but further research confirmed that the MT waxwork is a standing figure dressed in a navy suit, white shirt and red tie - and a 'barnet' made of yak hair.
Then again I might have got the two mixed up.