I enjoyed this 'museum piece' in The Observer which reflects on the resignation of Tristram Hunt as the Labour MP for Stoke-on-Trent Central.
Read the full article in the link below, but here's what Andrew Rawnsley had to say about the choice facing Tristram Hunt.
"He was a passionate and eloquent advocate for the Potteries and their people, but he came into politics with aspirations to do more. His majority was too slim to be confident that he could survive the disaster that will engulf Labour if the party's current opinion poll ratings are translated into a crushing defeat at a general election.

"The hard left has been very active in his constituency and had him on its hitlist. On top of which, the boundary commissioners have proposed that his seat should be abolished. His choice was to wait to be handed a redundancy notice or take what he describes as "a dream job" running the V&A. It was not really a choice at all."
Not allLabour MPs face the same issues or threat of deselection, of course, yet those who do seem likely to vote with their feet in
preference
to a prolonged spell on the opposition benches at Westminster.
https://www.theguardian.com/commentisfree/2017/jan/15/tristram-hunt-better-future-in-museum-jeremy-corbyn-labour
Why Tristram Hunt concluded he had a brighter future in a museum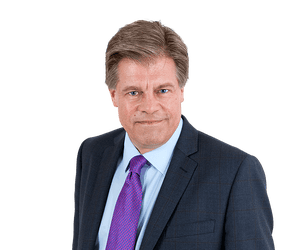 His resignation isn't an isolated case, but an example of the existential angst afflicting many Labour MPs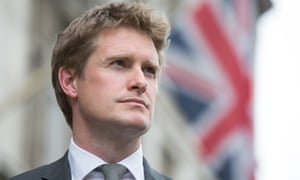 Tristram Hunt, who has announced he is to stand down as a Labour MP to become director of the Victorian and Albert Museum in London. Photograph: Sean Smith for the Observer

One could be idiosyncratic. Two might be a coincidence. Four and with more to come begins to suggest a pattern. Were Tristram Hunt the only example of an ambitious and talented politician in his 40s contemplating his life and deciding there were better things to do with it than continuing as a Labour MP, his decision to abandon parliament would be interesting but not wildly significant.
When the offer to become director of the Victoria and Albert Museum was confirmed, I bet it took him less than a nanosecond to decide that this would be a whole lot more rewarding – and not just in the financial sense – than remaining as Labour MP for Stoke-on-Trent Central. He is and has always been entirely out of sympathy with Jeremy Corbyn and what the current management of Labour is doing to the party.

His witty sallies mocking Corbynism were the mask on a deep despair, widely shared by Labour MPs, about their prospects. Before he announced his decision, he had told friends that he would wake up in "a cold sweat", haunted by the spectre that he would one day find himself a decade older and still sitting on the opposition benches.