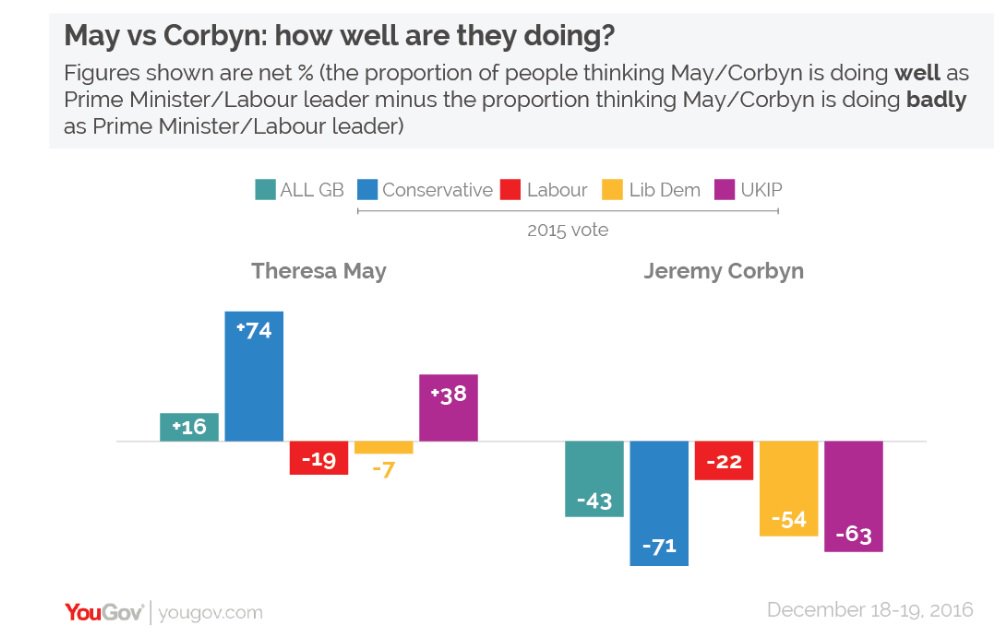 The latest YouGov poll asked the public how they thought Theresa May and Jeremy Corbyn were doing their jobs, as Prime Minister and Leader of the Opposition.
The most surprising figures are those showing that more Labour voters (22%) think their man (Corbyn) is doing badly - compared to the net number of Labour voters (19%) who believe Theresa May is doing badly.
In other words, Jeremy Corbyn can't command the respect of even Labour voters never mind the wider public.