The Guardian reports on the unusual technique being employed by President-elect Donald Trump for draining the so-called 'Washington swamp' of its vested interests.
As they say, big business and politics has always been a potent mix and there's no sign of this changing under Donald Trump.
https://www.theguardian.com/us-news/2016/dec/18/leak-rex-tillerson-director-bahamas-based-us-russian-oil-company
Leak reveals Rex Tillerson was director of Bahamas-based US-Russian oil firm

Documents from tax haven will raise more questions over suitability of Donald Trump's pick for US secretary of state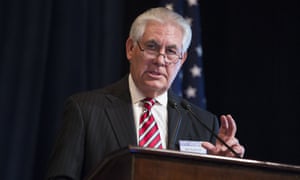 Rex Tillerson is a director of ExxonMobil's Russian subsidiary. Photograph: Evan Vucci/AP

By Luke Harding and Hannes Munzinger - The Guardian

Rex Tillerson, the businessman nominated by Donald Trump to be the next US secretary of state, was the long-time director of a US-Russian oil firm based in the tax haven of the Bahamas, leaked documents show.

Tillerson – the chief executive of ExxonMobil – became a director of the oil company's Russian subsidiary, Exxon Neftegas, in 1998. His name – RW Tillerson – appears next to other officers who are based at Houston, Texas; Moscow; and Sakhalin, in Russia's far east.
The leaked 2001 document comes from the corporate registry in the Bahamas. It was one of 1.3m files given to the Germany newspaper Süddeutsche Zeitung by an anonymous source. The registry is public but details of individual directors are typically incomplete or missing entirely.
Trump's Boys' Club (15/01/17)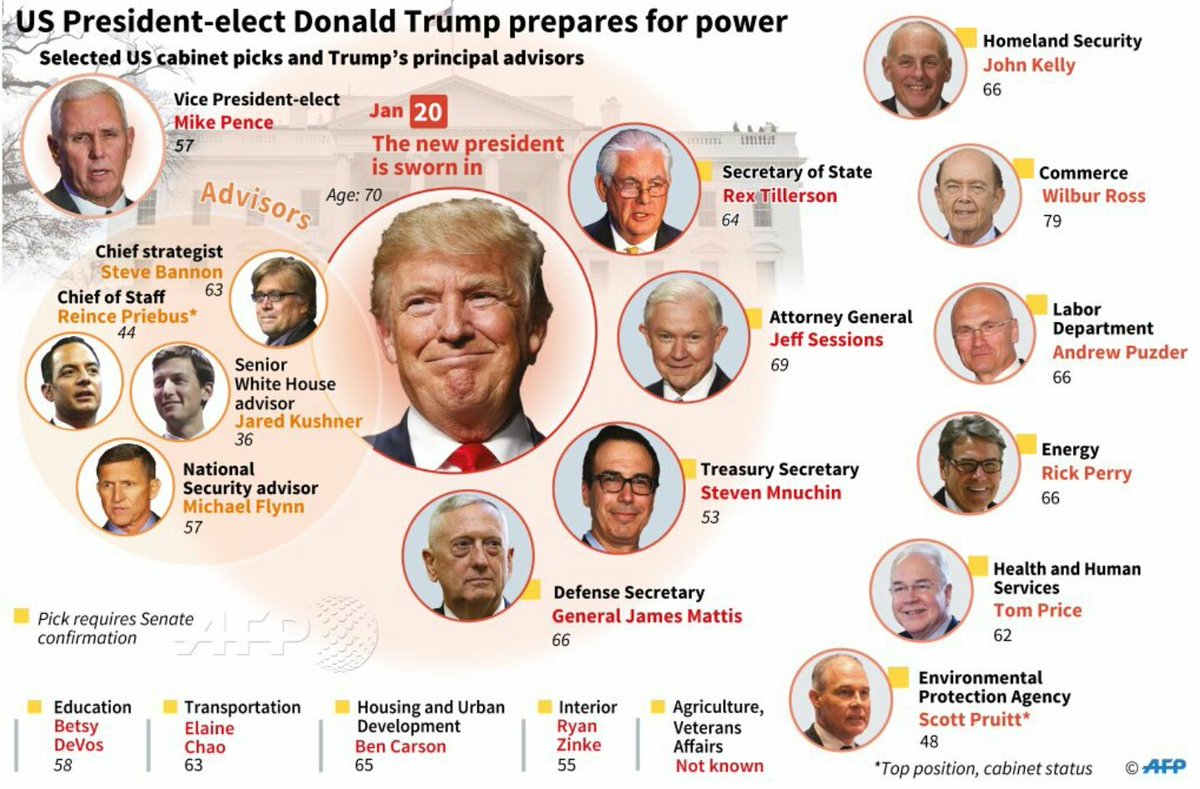 Donald Trump's new government has a very old-fashioned 'boys' club' feel if you ask me with only two women in the 21 positions shown in this chart.
Neither of the two women appointed so far occupy really senior positions which are all held by men.
So I wonder whether its fair to say that the President-elect is a bit of a misogynist, unless he's talking about 'test and ass' of course?