The New York Times published an extensive interview with Donald Trump the other day and the following excerpt goes to show that the American President really is a very weird and creepy person.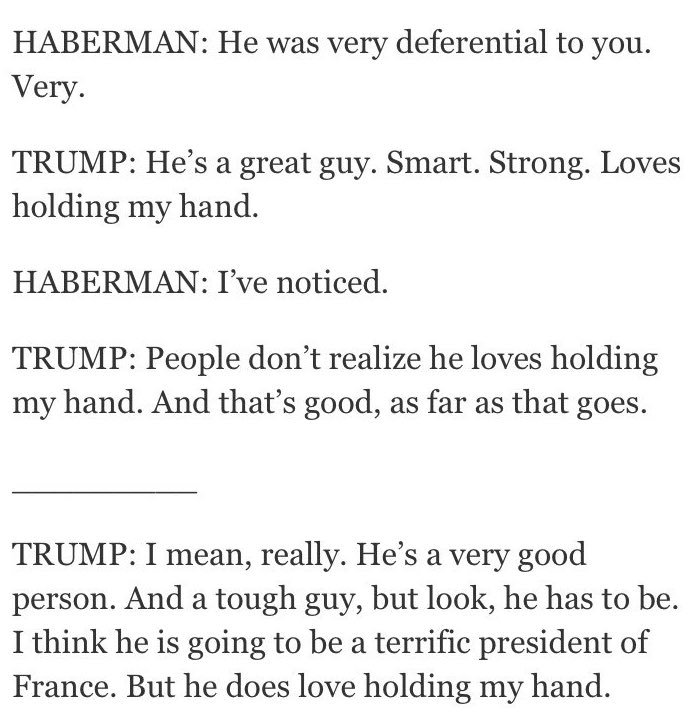 Trump Trumped (26/05/17)
Donald Trump seems to have meet his match in the 'handshake wars' if this recent encounter with the President of Tajikistan, Emomali Rahmon, is anything to go by.
Masonic Handshake? (13/02/17)
Is Donald Trump a Freemason?
I have to admit I don't know, but he's certainly got a really weird handshake - one which seems to terrify the Japanese prime minister Shinzo Abe who is clearly very relieved once Trump finally releases his grip.