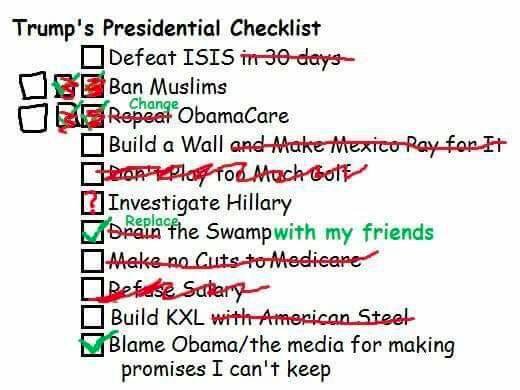 I enjoyed this Presidential Checklist that some wag posted on Twitter the other day.
As Robert Burns once wrote: 'The best laid schemes o' mice and men, gang aft a-gley'
Trump's Terrible Ratings (29/04/17)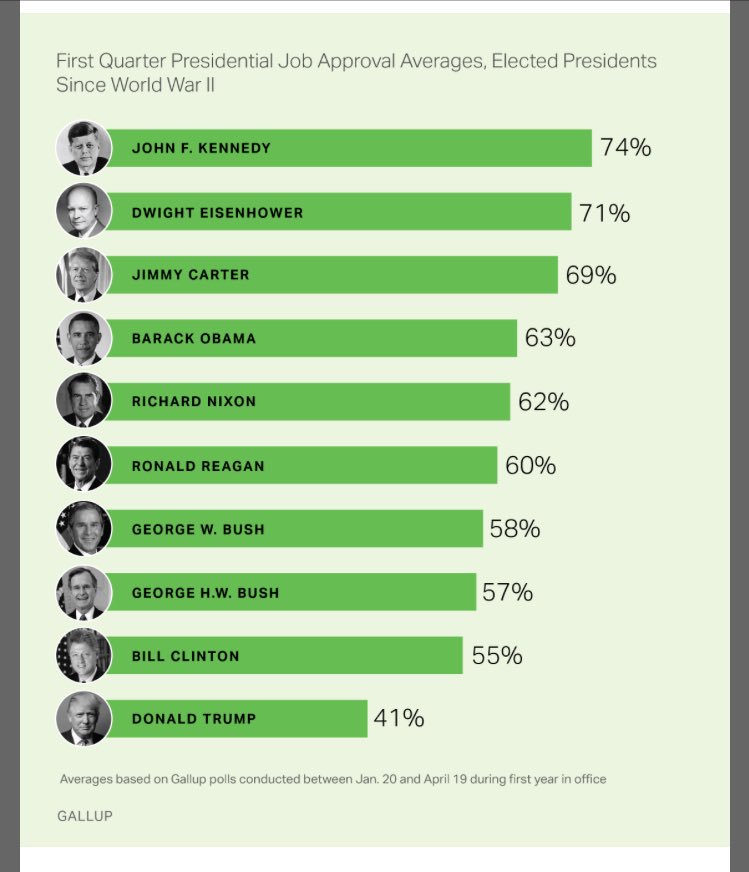 Donald Trump loves to bang on about 'ratings' though only when they work out in his favour.
But Trump comes last in this league table which shows the approval ratings of American Presidents going all the way back to Dwight Eisenhower.
Trump's Ratings Plunge (22/03/17)
Donald Trump's approval ratings go through the floor after his shameless lying and bogus spying claims against President Obama.
Microwave Madness (14/03/17)
The BBC reported Donald Trump's accusation that President Obama had wire-tapped his phone which most people denounced as completely crazy at the time.
Some of Trump's cheerleaders even took the allegations a step further by suggesting that this 'covert surveillance' could have been done via the medium of a microwave oven, raising their paranoid conspiracy theories to a whole new level.
But the White House press secretary Sean Spicer has since clarified that President Trump wasn't referring to wiretapping when he tweeted about wiretapping, instead he meant "surveillance and other activities".
Mr Trump, by the way, is still known income quarters as the leader of the free world.
Trump accuses Obama of tapping his phone



BBC US &Canada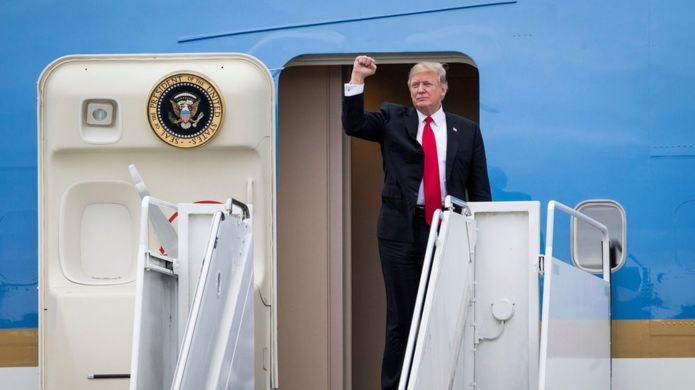 Image copyright - AP

US President Donald Trump has accused his predecessor of wire-tapping his phone a month before he was elected.

President Trump tweeted early on Saturday: "Terrible! Just found out that Obama had my "wires tapped" in Trump Tower just before the victory. Nothing found. This is McCarthyism!"

He went on to say that a court had earlier denied a wiretap request.

The US president has given no details to back up the claim - or suggested which court order he was referring to.

Media reports in the last few weeks have suggested the FBI had sought a warrant from the foreign intelligence surveillance court (Fisa) last summer in order to monitor members of the Trump team suspected of irregular contacts with Russian officials.

The warrant was first turned down but then approved in October, according to the media reports.

There has been no official confirmation and it is also not clear if this evolved into a full investigation.




There has been no comment from ex-President Barack Obama.

Mr Trump called the alleged tapping "a new low" and said "This is Nixon/Watergate" - referring to the most notorious political scandal of 1972, which led to the downfall of President Richard Nixon after a web of political spying, sabotage and bribery was exposed by the media.

He also called it McCarthyism - the persecution for US Communists and their allies led by Senator Joe McCarthy in the 1950s.

Read more:

Why is Watergate in the news again?
Russia: The scandal Trump can't shake

Mr Trump has been reeling from accusations of links between his campaign team and Russia, following an intelligence report that Moscow was involved in hacking in order to get Mr Trump elected.

In the latest twist, his Attorney-General Jeff Sessions has been forced to remove himself from an investigation into the Russian role.




This followed revelations that he had met the Russian ambassador during the campaign, despite denying this at his confirmation hearings.

Mr Trump's National Security Adviser Michael Flynn was forced to resign after four weeks in office for misleading the White House over his contacts with the Russian envoy during the election campaign. Sanctions against Russia were allegedly discussed.

Referring to contacts with Ambassador Sergei Kislyak, Mr Trump tweeted: "Just out: The same Russian Ambassador that met Jeff Sessions visited the Obama White House 22 times, and 4 times last year alone."