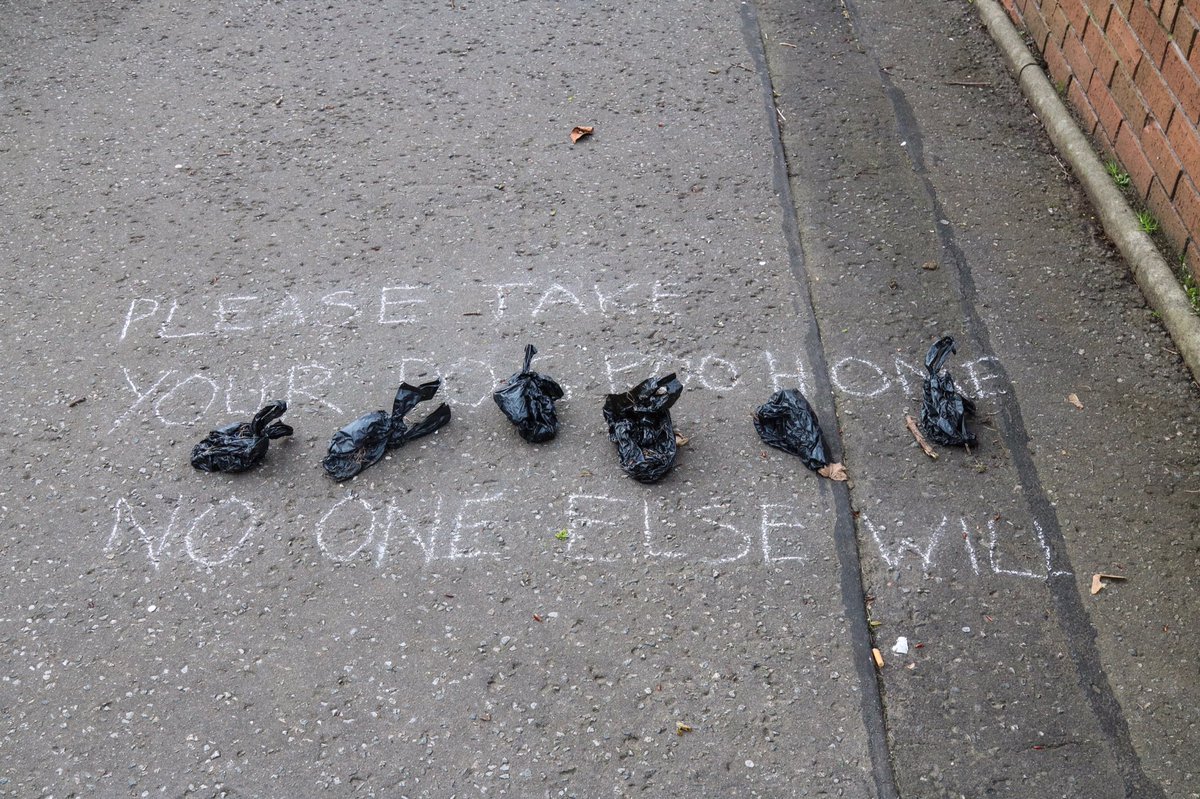 I came across this photo on Twitter the other day which has a message to certain dog owners in Glasgow.
The loony ones who pick up and bag their pooch's poo, only to hang it on a fence or railing for some bizarre reason for others to dispose of on their behalf.
The chalked message reads:
"PLEASE TAKE YOUR DOG POO HOME - NO ONE ELSE WILL"
Now you would think that the dog owners who indulge in this strange practice would have more common sense and consideration for their fellow citizens.
Yet these foul bags of dog poo are everywhere, along the banks of the River Clyde for example, despite easy access to disposal bins.
The people responsible must be complete morons if you ask me and are now joining my list of pet hates.