The Russian Parliament (Duma) has passed a law watering down the country's domestic violence laws on the basis that 'the state interferes too much in family life'.
According to Russian government statistics from the Interior Ministry, 40% of all violent crimes are committed within the family which equates to 36,000 women being beaten by their partners every day and 26,000 children being assaulted by their parents every year.
Women's rights lawyer Mari Davtyan told The Moscow Times that the legislative moves are dangerous and "send a message that the state doesn't consider familial battery fundamentally wrong anymore."
Sounds crazy, but there is a widespread 'macho' culture in Russia which reflects the ugly, twisted logic of the old Russian proverb: "If he beats you it means he loves you."
If you ask me, no one in an loving relationship should be resort to physical violence and anyone who says this is part of normal family life needs their head examined.
Putin's Russia (14/01/17)
The BBC reports on the controversial steps being taken in Russia to water down the country's domestic violence laws.
If the new law is approved, as seems likely, first offences or assaults which cause 'less serious' injuries will not be regarded as criminal offences.
In the words of the woman MP behind the bill, Yelena Mizulna, Russian citizens should not be labelled as criminals "for a slap".
Domestic violence's taken much seriously these days in most western countries, so if you ask me this is a big backward step.
Russia: Anger at move to soften domestic violence law
BBC
Europe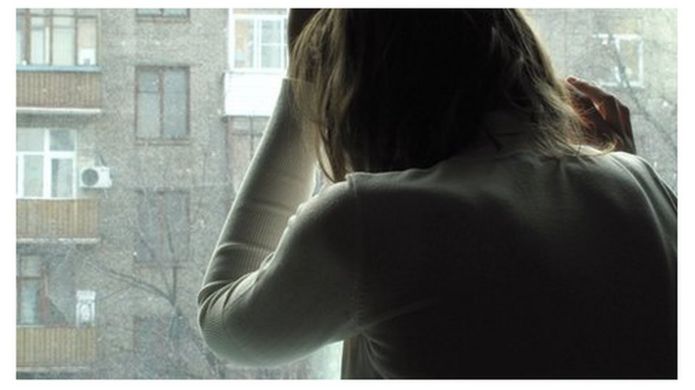 A bill to decriminalise some forms of domestic violence has passed its first reading in Russia's Duma, sparking anger among women's rights advocates.

The legislation would define first assaults which cause less serious injuries as administrative - rather than criminal - offences.

MP Yelena Mizulina, who introduced the bill, says people should not be jailed and labelled a criminal "for a slap".

But critics say it will set back efforts to tackle an endemic problem.

The silent nightmare of domestic violence in Russia

On Wednesday, some 368 lawmakers voted in favour of what has been dubbed the "slapping law" by some Russian media outlets. One deputy voted against the plans, another abstained.

'Authority of parents' power'

The proposed legislation concerns both parents' treatment of their children, and husbands and wives treatment of each other.

It applies to violent actions causing injuries which do not require hospital treatment or cause the victim to require sick leave from work, according to Olga Batalina, one of its authors.

Under the proposal, the first offence would not be considered criminal, and punishment would be limited to a fine or community service, but subsequent incidents could still be considered criminal and carry potential jail terms.

Ms Mizulina, a highly conservative lawmaker, began promoting the bill in July, in the wake of amendments to the criminal code which made beating a family member a criminal offence.

'Living hell'

Penalties for offences should not "contradict the system of social values that society holds on to", the Moscow Times quoted her as saying.

"In Russian traditional family culture parent-child relationships are built on the authority of the parents' power... The laws should support that family tradition."

However, critics, like Olga Bobrova, a journalist at Novaya Gazeta, argue that in many cases violence that does not leave marks on the victim's body still "transforms her life into a living hell".

In November she wrote that "domestic violence is a normal way of life" in Russia.

Activists handed out flyers outside the Duma with the stories of abuse victims.

Some 175,000 people have signed a petition launched by campaigner Alena Popova calling for full new legislation on domestic violence and improved provision for victims.

Olga Yurkova, executive director of sexual assault referral centre "Sisters" told Novaya Gazeta the planned legal change would "set loose" people who are used to dealing with problems in a violent way.

"A huge number of women tolerate domestic violence but do not bring it out to the public. The decriminalisation will worsen the situation.," she said.

Official data on domestic violence in Russia is very limited.

Estimates based on regional studies suggest some 600,000 women in Russia face physical and verbal abuse at home and 14,000 die from injuries inflicted by husbands or partners each year - almost 40 a day.

According to the ANNA National Centre for the Prevention of Violence, in 2008, a representative of the Russian Ministry of Internal Affairs said that violence, in one form or another, takes place in one in four families, and two-thirds of homicides are attributable to household or domestic motives.

Alcohol is widely considered to be a major contributory factor.