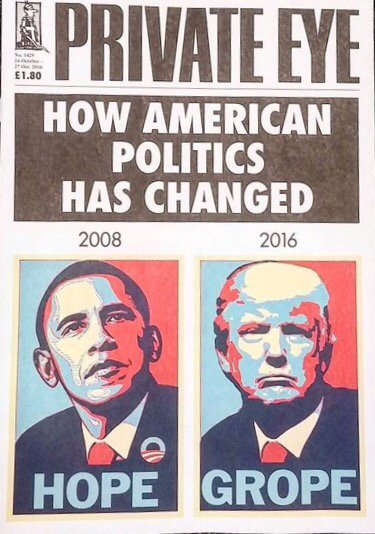 The latest edition of Private Eye, the UK's best and only fortnightly satirical magazine, sums up well what's at stake in America's presidential election.
Whatever critics say about Barack Obama's politics, he has been an outstanding male role model in both his public and private life - his character and integrity have never been in doubt.
Which is more than can be said for the snarling, narcissistic bully that is the 'real' Donald Trump.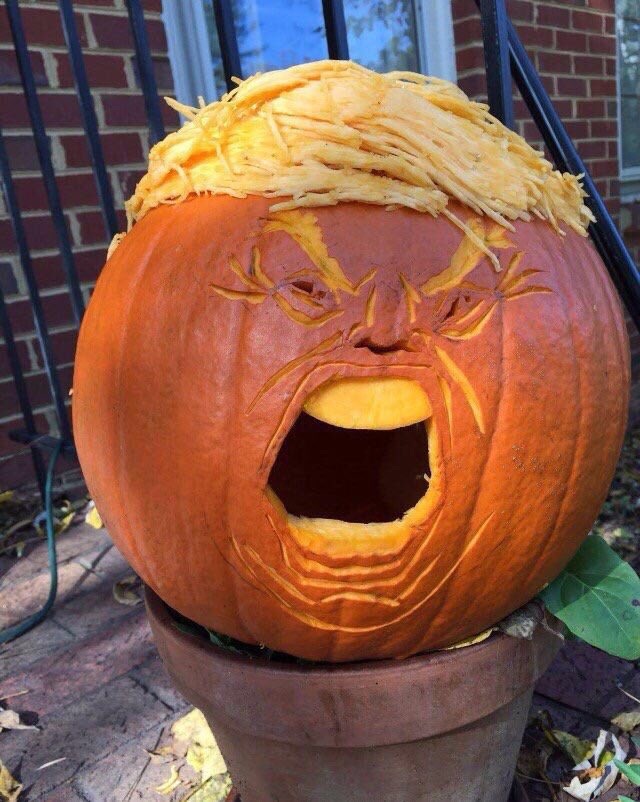 Whoever made this 'Trumpkin Pumpkin' for Halloween deserves a major prize as it captures the essence of the man rather well.
As a snarling, narcissistic bully who may have a 'democratic mandate' to stand in the presidential election as the Republican nominee, yet nonetheless is doing great damage to the Grand Old Party's image both at home and abroad.