The Sunday Times shed some further light on the strange property deal involving Unite boss Len McCluskey and over £400,000 of the members' money.
Now as I've said on the blog site previously, this story doesn't really add up because why would someone who has been living and working in London for 26 years suddenly require such a huge loan?
Not only that, but Len is 66 years old and you would think it's time for him to retire, put his feet up and make way for s
ome new blood at Unite.
Yet there are rumours that he plans to stand for election again which means that he would remain as Unite boss well into his seventies.
Unite leader 'lacked executive backing' for £400,000 flat deal
By James Lyons - The Sunday Times

Len McCluskey is the registered owner of a flat in a block close to Borough market, south London - JOEL GOODMAN

A property deal that saw the Unite union pay more than £400,000 towards a flat for its general secretary Len McCluskey was not authorised by the executive council (EC) in advance, according to an account of the ruling body's latest meeting.

When the purchase was revealed last month Unite issued a statement saying the shared equity deal had been completed with the "full authority" of the council.

McCluskey, however, acknowledged that this was a mistake when the council met shortly afterwards, according to unofficial minutes posted on the internet by Unite Now, a moderate faction inside the union.

"He [Len] apologised for the line saying that the EC had authorised this when in fact it should of said [sic] that this was historically the practice for all previous general Secretary's [sic] and because of personal circumstances, he also needed to do this," the unofficial minutes said.

"The statement was put together by staff and had Len realised it had said what it did then he would of changed it, he again apologised for any embarrassment caused."

Last night Unite emphasised that the part-purchase of the £700,000 London property, close to the Thames, had been correctly authorised by the relevant union officers.

"The purchase had the full authority of the union. Consequently Mr McCluskey had not reason to, and of course did not, apologise for any statement that the purchase had the full authority of the union," Unite said. "The purpose of the executive discussion was to condemn the newspaper coverage of this matter."

The council "unanimously condemned the media coverage and unanimously offered full support for Mr McCluskey", the union said in a statement.

"It is ridiculous to imagine that any employee, including the general secretary, would have his or her relationship status as a matter for discussion at our executive council; it was not."

The flat in south London - TOLGA AKMEN/LNP

An attempt to redact the unofficial minutes has been made on the Unite Now website, but the information was still available last night.

The faction publishes regular accounts of EC meetings. However, tensions inside the union are rising amid expectations among moderates that McCluskey, a militant leftwinger, is gearing up to stand again for another term as general secretary.

McCluskey became the registered owner of the flat, which is near the fashionable Borough food market, in February. Unite paid £417,300 towards the £695,500 purchase price and signed an agreement with McCluskey, which has not been disclosed.

There is no other charge on the property according to the Land Registry, suggesting he did not take out a mortgage to cover his share of the cost.

When the details emerged a month ago, a union insider predicted there would be "much disquiet". At the time Unite stated that under the shared equity deal the property must be sold within 12 months of McCluskey's employment ending and Unite will get its 60% stake with a share of any profit.

Howard Beckett, executive director for legal services at Unite, said such agreements are "extraordinarily commonplace", adding: "Unions have put such measures in place for senior officers for decades."
Doesn't Add Up (28/09/16)
I said in a recent post that Len McCluskey's £400,000 'loan' from his own union (Unite) raised more questions than answers and it seems I may well be right, if the following entry on Wikipedia is accurate:

"McCluskey was elected as the National Secretary of the TGWU General Workers Group in 1990, and moved to London to work in the union's national headquarters.[1][3] In 2004 he became the TGWU's national organiser for the service industries.[3] In 2007, he was appointed as the Assistant General Secretary for Industrial Strategy of the newly merged Unite the Union.[3]"
Because if Len moved to London in 1990, then why on earth would the Unite boss be seeking a generous 'loan' from his own union all of 26 years later - to help him buy a new £700,000 house?
Doesn't make any sense at all, if you ask me.
Union Bosses (09/09/16)



I

was rather puzzled by the news reports about Len McCluskey and the Unite boss's £400,000 'loan' from his own union to buy a £700,000 property in London.


Because I was a beneficiary of financial

assistance from my union, NUPE (now Unison), when I took up a promoted union post many years ago, but there were rules and conditions attached.


As I recall, the scheme took into account an individuals's financial circumstances and applied in the same way to everyone who qualified - not just the general secretary.


The scheme was not intended to help someone build up a property portfolio by buying a second or third home, for example, so they could be required to sell a property already in their possession.


The scheme was also accessed at the time the person involved took up their new appointment which in Len McCluskey's case was January 2011.


So why is the Unite boss seeking such help more than five years after his election as general secretary and if he was already a senior London-based official, why was financial assistance required in the first place?


The Guardian reports on the breaking story which has more questions than answers at this stage, but the biggest one of all for me is why would an equity share scheme be attractive for Unite?


Especially as such a deal ties up £400,000 chunk of union members' money when no doubt this could be put to much more practical use.


Maybe this arrangement allows Len to live in a £700,000 property while paying for only his minority share of around £270,000 but as the full details of the scheme have yet to be disclosed no one can say for sure, at this stage anyway.

http://www.theguardian.com/politics/2016/sep/08/unite-union-gave-len-mccluskey-400000-loan-to-buy-london-flat




Unite union gave Len McCluskey £400,000 'loan' to buy London flat



Union insider says there will be 'much disquiet' over payment of £417,000 for leader's apartment under equity share deal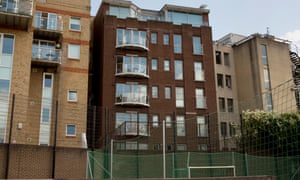 McCluskey's flat cost £695,500 in February. Photograph: Teri Pengilley for the Guardian

By Rajeev Syal - The Guardian

Unite the union has contributed more than £400,000 towards the purchase of a £700,000 central London flat for its leader, Len McCluskey, Land Registry documents show.

McCluskey, who has been described as Labour's kingmaker, became the owner of the two-bedroom apartment near Borough market just south of the river Thames in February this year.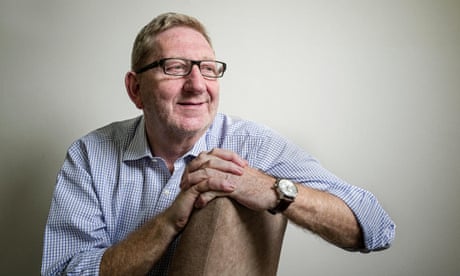 'I was politicised by the docks': the rise of Len McCluskey

Unite put forward 60% of the cost of the flat – amounting to £417,000 – after signing an agreement with McCluskey.

The disclosure comes at a time when many of Unite's members are struggling. One union insider said there would be "much disquiet" over the arrangement.

The union said the purchase agreement was not a loan but an equity share arrangement. It added that this type of equitable agreement was commonly used to help general secretaries buy homes in London and insisted the agreement would raise more money for its members when the property was eventually sold.