The jury in the case of Becky Watts have done their duty by finding her killers, Nathan Matthews and Shauna Hoare, guilty as charged.
The question now is whether the criminal justice system will hand down a sentence that reflects the depravity of their crimes.
Because Matthews has shown himself to be a dangerous, violent and calculating man who deserves to spend the rest of his days in prison.
While his partner Shauna Hoare deserves the harshest sentence for knowingly taking part in his foul deed and for helping Matthews cover up the evidence of such a terrible crime.
Becky Watts stepbrother and his girlfriend guilty of killing



BBC England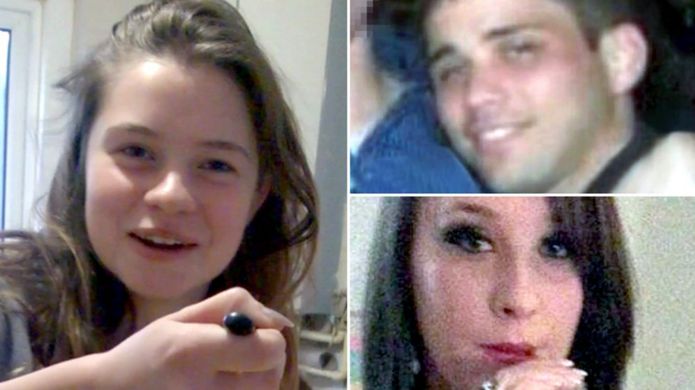 Image caption - Nathan Matthews and Shauna Hoare (right) have been found guilty of killing Becky Watts (left)

The stepbrother of teenager Becky Watts has been found guilty of her murder and dismembering her body.

Nathan Matthews, 28, had admitted killing the 16-year-old but denied it was murder.

His girlfriend, Shauna Hoare, 21, has been acquitted of the same charge but found guilty of manslaughter.

Matthews claimed he killed her after panicking during an attempt to kidnap her but insisted Hoare had no part in it, Bristol Crown Court heard.

'Sexually motivated kidnap'

The pair were also convicted of conspiracy to kidnap Becky, perverting the course of justice and preventing a lawful burial.

Matthews, of Hazelbury Drive in Warmley, South Gloucestershire, suffocated Becky in a sexually motivated kidnap plot at her home in Crown Hill, Bristol, on 19 February.

He then dragged her body into the boot of his car and drove it to the home he shared with his girlfriend less than two miles away in Cotton Mill Lane.

In the days that followed, he bought a circular power saw, goggles, masks, bags, cling film and tape to cut up and package Becky's body.

Two other men - Donovan Demetrius, 29, and James Ireland, 23 - have been acquitted of a charge of assisting an offender.