The Guardian reports that another of Jeremy Corby's appointments has run into trouble as more and more party members call for his 'Class War' supporting policy chief, Andrew Fisher, to go.
http://www.theguardian.com/uk-news/2015/oct/25/tony-benn-granddaughter-calls-for-expulsion-of-andrew-fisher
Emily Benn, granddaughter of Tony Benn and niece of Labour's shadow front-bencher Hilary Benn, has joined the clamour citing a tweet from Fisher calling on voters to support the Class War candidate in Croydon South (John Bigger) rather than the official Labour candidate, Emily Benn.
Yet instead of being taken to task by the new Labour leadership, Andrew Fisher is handed a plum, well paid job which would be funny if it was not so insulting.
For the uninitiated, Class War is an anarchist group, largely London-based, which was behind the recent attacks on St Pancras Station and on the Cereal Killer Cafe in Shoreditch - in my experience a bunch of middle class clowns with a propensity for violence.
Tony Benn's granddaughter delivers blow to Corbyn by calling for policy chief to go

Appointment of Andrew Fisher, who supported anarchist Class War party during the election, has outraged moderates in the Labour party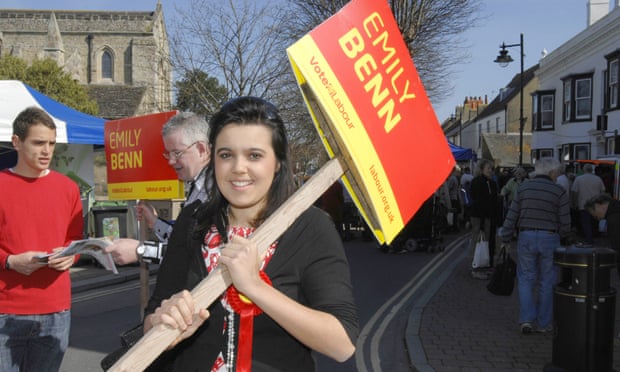 Emily Benn has said Fisher should be ousted for supporting the Class War party at the last election. Photograph: Mike Gunnill/REX Shutterstock
The Telegraph covered the Cereal Killer Cafe story in the following link:
Cereal Killer Cafe attack: The anti-gentrification thugs got the wrong target

London is filled with chain-restaurant mediocrity, but attacking a cafe run by two Irish brothers flogging cereal does nothing to change that, argues Rupert Myers

Twin brothers Gary and Alan Keely, leaving the cafe Photo: Gavin Rodgers/ Pixel